It's official: we're getting closer to having legit Dollarydoos after the Perth Mint issued a series of coins featuring The Simpsons.
The full range will consist of eight 1oz and a 2oz coins, struck from 99.99 per cent pure silver and each features a classic Simpson motif.
At this time, the first three were unveiled at the 47th World Money Fair in Germany.
A doughnut with sprinkles, Homer and his 'D'OH' catchphrase and the family out the front of their iconic house are just some of the pics… of course the traditional image of the Queen is on the other side.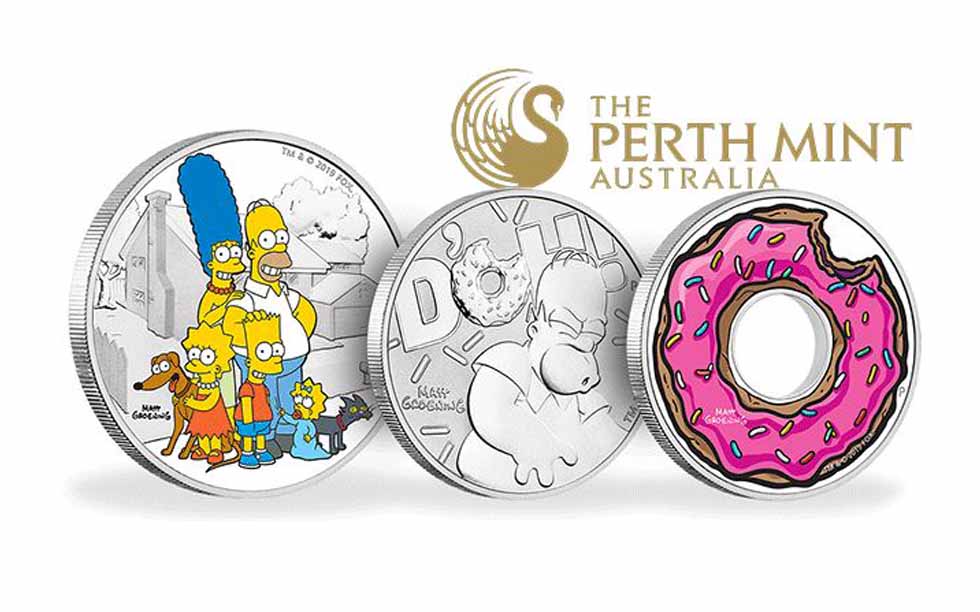 The Perth Mint says that it won't be the last release in the series, with coins featuring Marge, Bart, Lisa, Maggie and a Duff Beer to roll out in the coming months.
The Perth Mint's Group Manager Minted Products Neil Vance said that the licensed bullion coin will add a fun twist to wealth portfolios.
"The humour and relatable characters of The Simpsons have made the primetime series a worldwide phenomenon. It is an honour to celebrate this much-loved family with a memorable set and we are thrilled to share the art of coin collecting with new audiences of fans and collectors."
The coins range in price from $59 to $230.
Missed Clairsy & Lisa? Catch up by clicking play below!