A price dispute is reportedly to blame for a pet food shortage across supermarket shelves.
The dispute is apparently between Woolworths, Coles and pet food distributor, Mars Petcare.
The pet food shortage affects brands such as Whiskas, Pedigree, My Dog and Dine, with the supermarkets assuring customers on social media that they're "working hard" to restock them.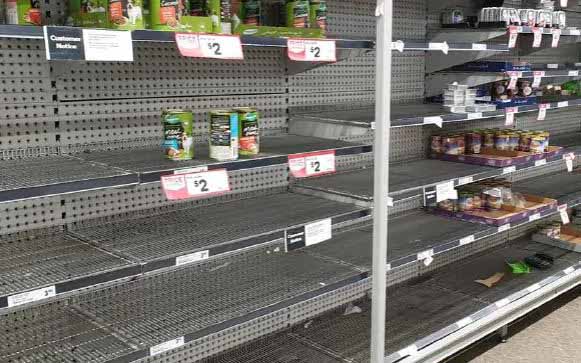 "We have been experiencing supply shortages on some brands in the pet food aisle. Rest assured, we are working hard to get these lines back on shelves and apologise for the inconvenience," Woolworths said on Facebook.
Coles were slightly more informative about the sitcho… before pushing their own brand:
"We are currently facing a number of out of stocks on various products supplied to Coles from Mars Pet due to a supplier issue," they replied to the above customer on Facebook.
"We're sorry for any inconvenience caused, however, we are working hard on addressing the problem. We understand the difficulty in switching products which you are loyal to and your pet accustomed to. However, we would recommend our Coles Brand product as an alternative and we are 100% confident in the quality and nutrition it provides."
Earlier this week, National Union of Workers regional organiser Mark Schmidt said that Mars had a price rise and Woolworths and Coles were "trying to get in and get their cut".
"The warehouses are full, so it's not that there's a shortage in the product. It's the fun and games that go with a product price rise."
It's expected the products will return to shelves this week.
Missed Clairsy & Lisa? Catch up by clicking play below!