Aussie cereal staple VitaBrits are currently not on a lot of supermarket shelves due to ongoing stock issues.
Rumours began swirling online this morning that Vitabrits may have gone forever after they were listed as 'currently unavailable' on both Coles & Woolworths websites.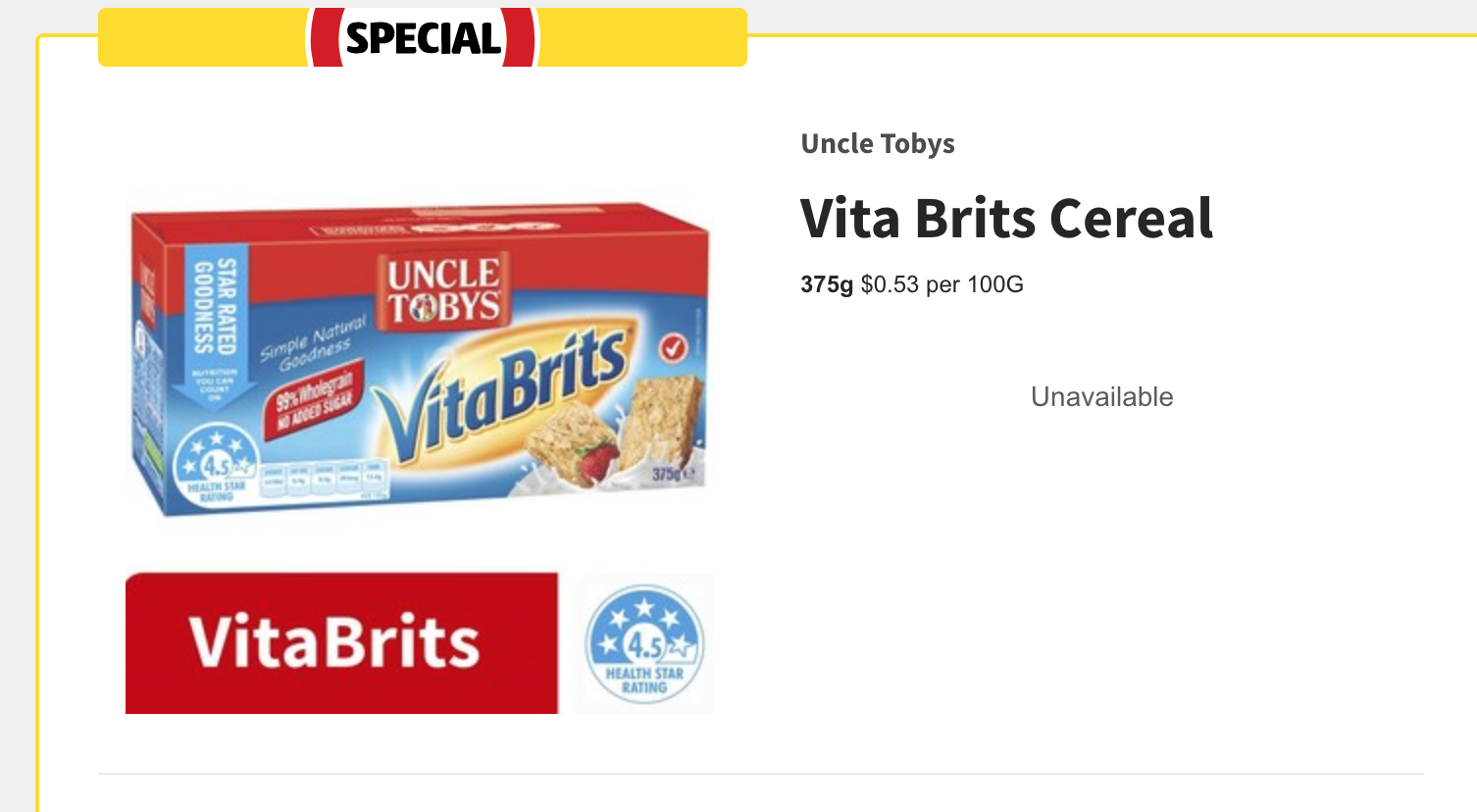 However, having spoken to Nestle (the owners of Uncle Toby's) this morning, we can reveal that it is just a stock issue and they will be back on the shelves very soon.
If you are looking for the popular product, it is recommended from Nestle to head to your local IGA as they do have stock.
Vitabrits issue. Solved.
Missed Clairsy & Lisa? Catch up by clicking play below!