One of Australia's largest pet food companies has announced an urgent recall of its 'MY DOG' range due to fears that plastic may have been mixed with the ingredients during the production process.
"Mars Petcare Australia is recalling a limited number of MY DOG Beef & Liver 100g 12x Pack due to the potential presence of plastic," the company said in an alert issued on Wednesday afternoon.
"The only product affected is batch code 84901WOD51 with a best before of 06 DEC 2020.
"We encourage consumers who have purchased affected product to discard the food or return it to the retailer for a full refund or exchange.
"We understand that this recall may be concerning for pet owners.
"However no other MY DOG varieties or batches are affected by the recall, and owners will still be able to find unaffected product on shelf.
"If consumers have disposed of the box and believe their trays came from a 12x Pack, they can check the best before date on the side of the tray.
"If the date stamp is 061220, this tray may be affected and should be discarded or returned to the retailer."
For more information, visit the MyDog website or call customer care on 1800 640 111.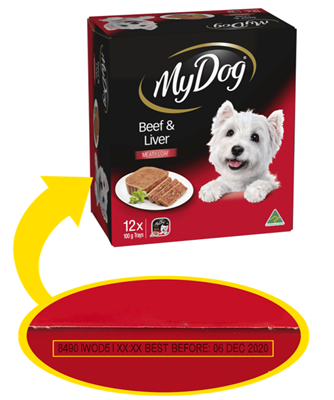 Missed The Bunch with Clairsy & Lisa? Catch up by clicking play below!