Two amorous kookaburras caused literal sparks on Tuesday arvo when they caused a widespread power outage in Perth's northern suburbs.
It's understood that more than 1000 Western Power customers were affected.
A witness apparently saw a pair of kookaburras mating on the top of a power pole while out walking his dog near the corner of Albion Place and Fair Lane Drive in Carine about 4pm.
He said he heard loud bangs and saw "two big blue flashes".
"It seems to be a case of a couple of lovebirds who have made the wrong connection, unfortunately," Western Power spokesman Paul Entwistle told WAtoday.
"The thing that's probably holding it up is the pole that they decided to make their love nest was pretty close to a substation, so just because of protocols we have to have a bit of a look around the sub-station too to make sure there was no flash-over that's gone back into the substation.
"But I think generally from these sorts of incidents, the network comes out trumps but the birds seldom do."
Power was restored by 5.30pm, unlike the kookas.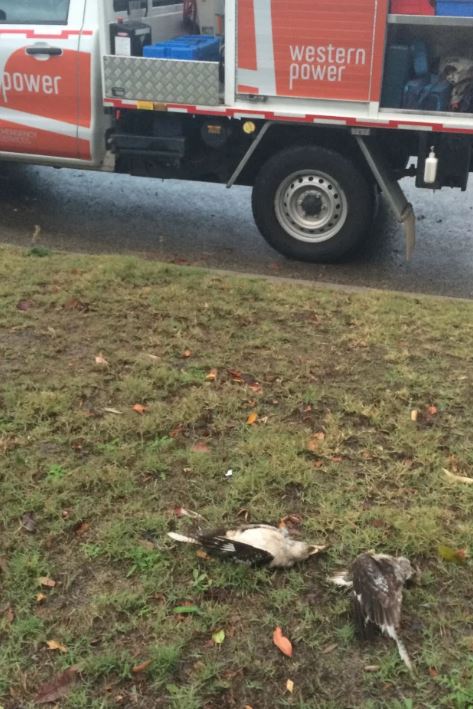 🙁
Missed Clairsy & Lisa? Catch up by clicking play below!