Australian service station franchisees are claiming they are barely make any money despite petrol prices currently at a 10-year high.
The Caltex business owners' have shared a memo to their customers as average unleaded prices across the country went up by 1.8 cents to 159.3 cents a litre – the most expensive since back in July 2008.
Caltex franchise owners in Queensland have told customers they only receive a flat commission of three cents for every litre sold, regardless of the price.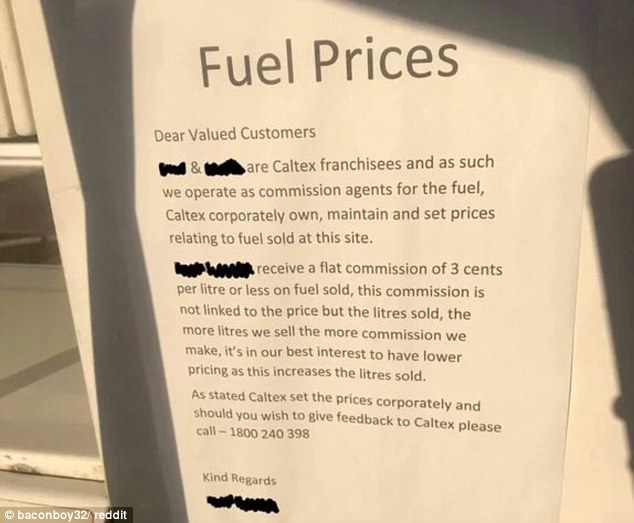 The memo reads:
'This commission is not linked to the price but the litres sold,'
'The more litres we sell the more commission we make.'
'It's in our interest to have lower pricing as this increases the litres sold.'
THE TRICKS AUSSIE'S ARE USING TO AVOID RISING PETROL PRICES
A Caltex spokeswoman said:
'It doesn't make any claim of fairness or otherwise,' she told Daily Mail Australia.
Meanwhile, over 50,000 Aussies have signed up to boycott service and fuel stations across the country to protest high fuel prices.
Set to take place from Friday October 26, fed up consumers have taken to Facebook to express their support for a national weekend of action over petrol prices.
HOW TO SAVE MONEY WITH PETROL PRICES AT FOUR-YEAR HIGH
Missed Clairsy & Lisa? Catch up by clicking play below!