A Bunnings Warehouse store in north Brisbane has made headlines for the wrong reasons, after a customer noticed something a little strange about one of the signs in store…
In what can only be described as a handwriting error, a sign advertising 'Flick It' LED light switches, has attracted lots of attention.
It appears the letters L and I were written a little too close together, making them appear like a U.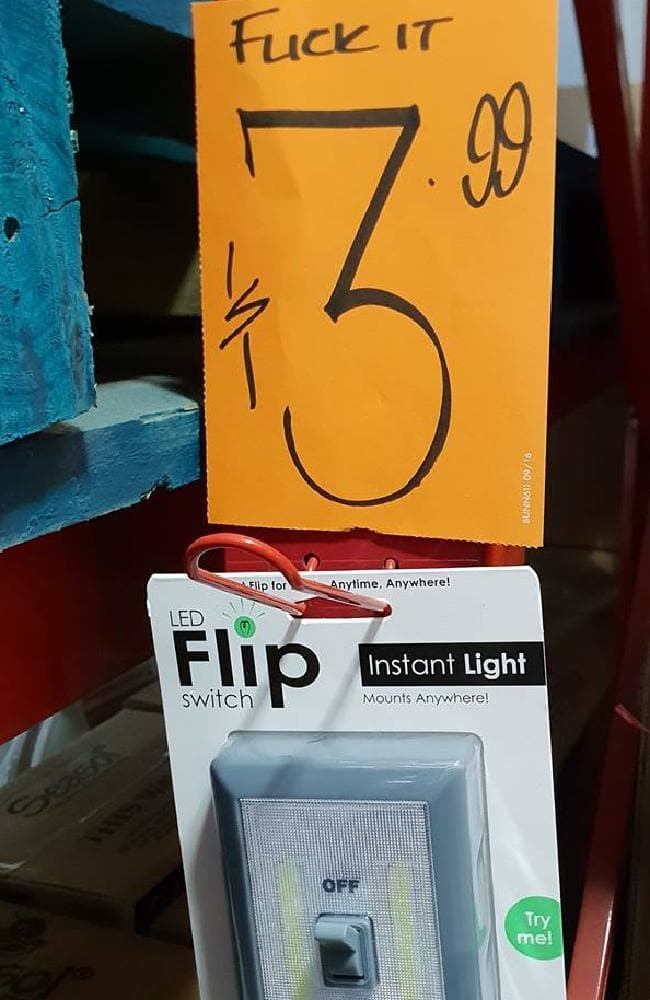 So you see now why everyone has had so much of a giggle over this!
The sign has since been removed, but the Internet never forgets…
Bunnings QLD North Operations Manager Kent Payne has spoken out about the mishap.
"Given the nature of our hand written signs, it is unfortunate that this Flick It switch label was misinterpreted. Once we were alerted, we removed it immediately and it was rewritten in clearer text".
Missed Clairsy & Lisa? Catch up by clicking play below!