The world has been glued to their screens as old foes and two of the world's most explosive leaders Kim Jong-Un and Donald Trump have finally met to discuss their differences during a highly anticipated summit in Singapore.
The build up to the meeting has been reported on minute for minute today as we heard that each leader had left their respective hotels and was making their way to the meeting point at the Capella resort on Sentosa Island.
Once they arrived, we saw the pair walk cautiously across a stage lined with the flags of North Korea and the US, arms outstretched, as they met halfway and warmly shook hands and smiled, all while posing for the hundred's of journalists waiting patiently to snap the perfect photo.
The pair were then escorted away down a hallway to a room where they sat side by side ahead of their first ever one-on-one talk, with both parties exclaiming that they were glad that they could meet and organise this meeting.
All appeared to be smooth sailing and equal between Donald and Kim, who were meeting in Singapore as a way of creating natural ground between the two world leaders, however, to some eagle-eyed political aficionados, it seems that one leader still has the upper hand.
And after doing some body language analysis ourselves based on knowledge of the various subtle ways that politicians attempt to gain the upper hand on one another, we reckon that Kim Jong-Un is still trying to play the 'my nuclear bomb is bigger than yours' game.
Check out the various tactics that Kim has used so far in his meeting with Donald Trump to secure the upper hand below!
To the Left to the Left:
During all settings so far for the Kim Jong-Un and Donald Trump Singapore summit Kim has always been situated to the left of Trump. According to ExtraNewsFeed the person on the left hand side , especially during a handshake, appears more dominant while the other person always appears more submissive.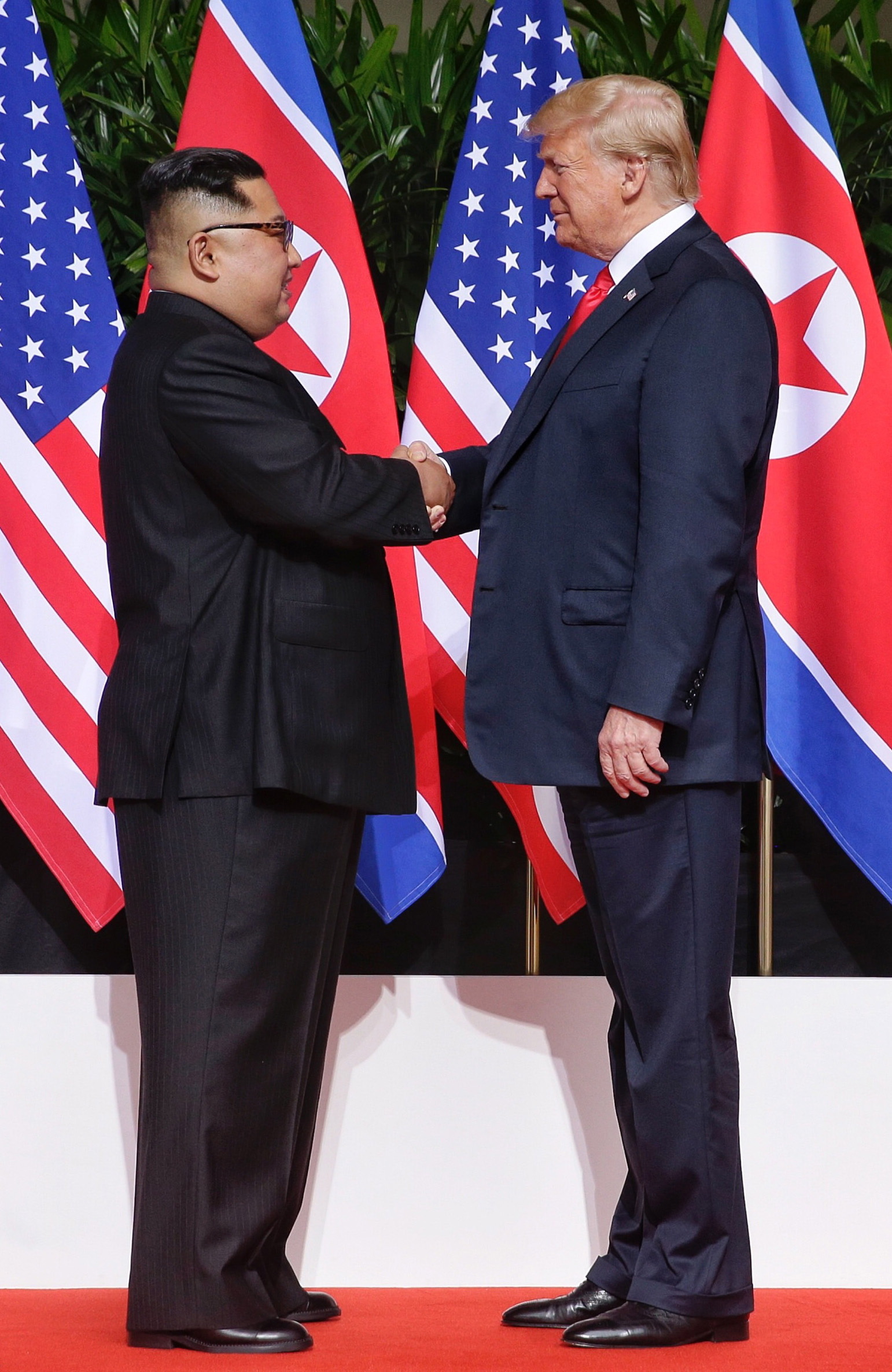 The reason being that the person on the left has their plan hidden, which body language experts say signifies authority. In comparison the person on the right has their palm facing outwards which hints to them being more vulnerable and submissive.
All About Those Angles:
A handshake is never as simple as it seems, especially when it comes to political leaders. The simple angle of the hands can be a tell all sign as to who has the upper hand in the situation and who doesn't, and by the looks of things, both times that Kim Jong-Un and Donald Trump have shaken hands, Kim has used this as a ploy to establish his dominance over the US President.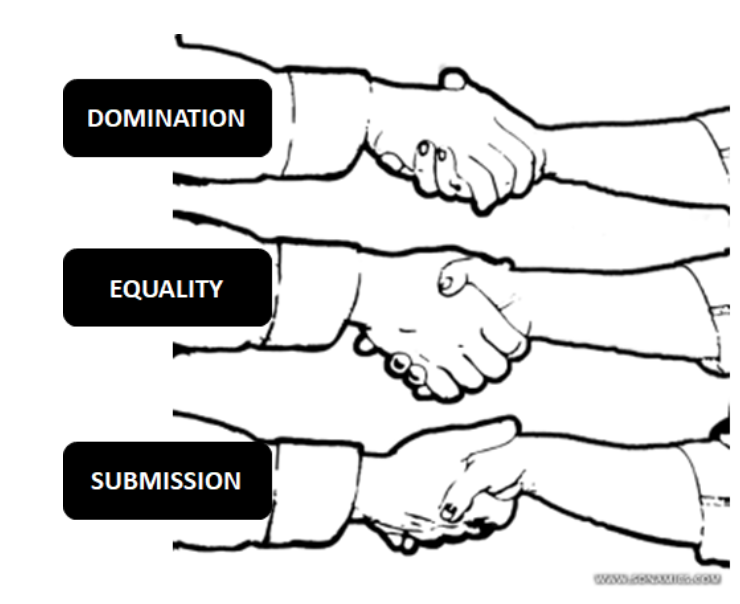 In a meeting of two equals, a handshake will show the palms of the two people perfectly perpendicular to the floor. However in comparison, the superiority of a person can be established just by angling their hand slightly above that over the other person.
And this is exactly what Kim does on both handshake occasions.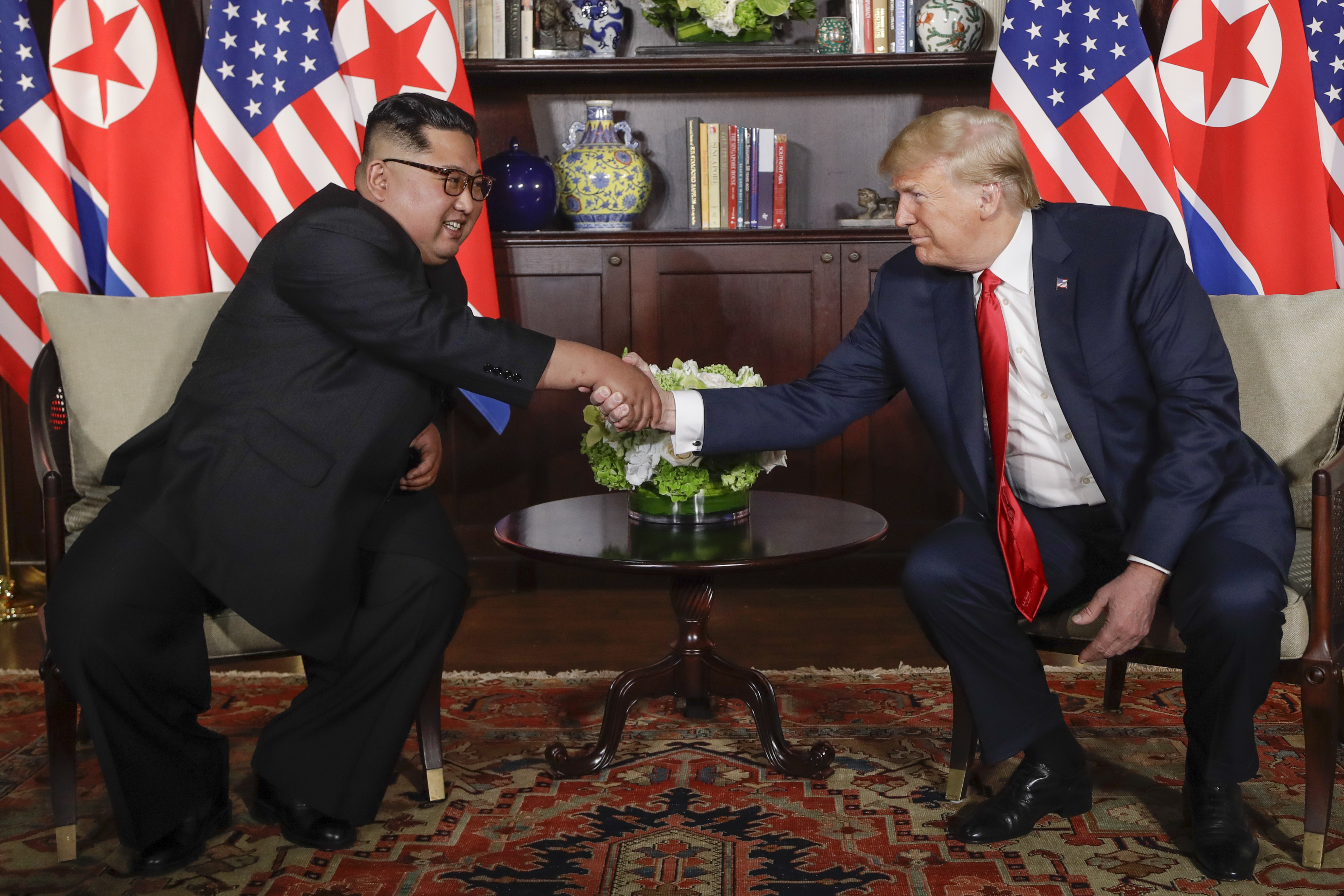 The Counter Attack:
However, this does not mean that Donald Trump is giving up his bid to be the superior leader in this meeting all too easily. Body language experts have said that a politician who is seeking to regain dominance can use the arm-clasp tactic during a handshake. During the first meeting, Donald can be seen shaking Kim's hand with his right arm while simultaneously reaching out and grasping Kim's shoulder with his free arm in a bid to regain control of the situation.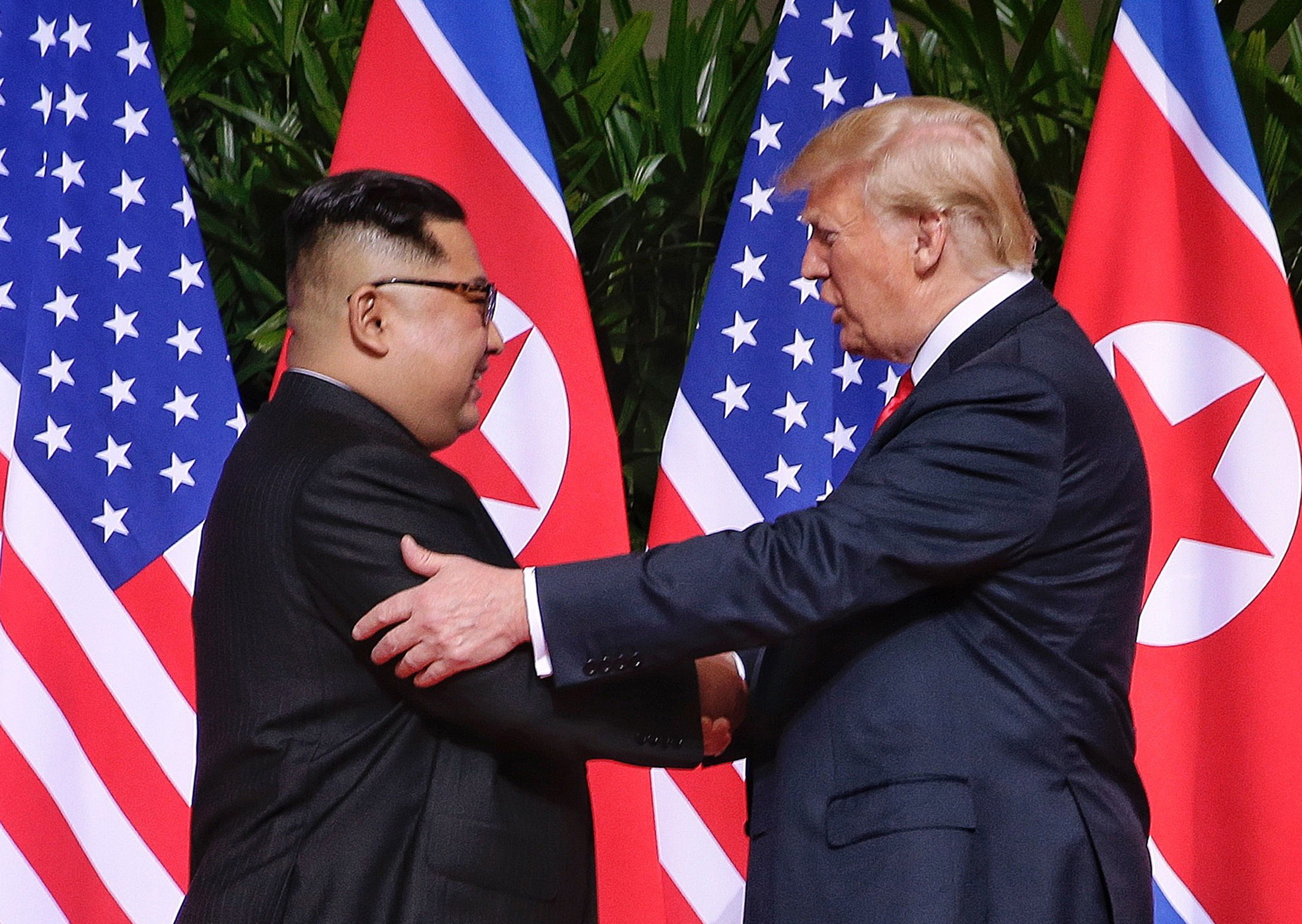 Although, we're not all too surprised that Donald Trump and Kim Jong-Un are continuing to take subtle power swipes at each other like two kids in a sand pit. Let's just hope that there's a point to it all and this historic meeting actually has a positive result.
Donald Trump And Kim Jong-Un Sit Down Together As Their Singapore Summit Begins
Missed Clairsy & Lisa? Catch up by clicking play below!