Beer lovers are the clear winners after a local beer war has delivered prices that haven't been seen for… well… decades.
It all started when The Village Bar in Subiaco announced that, for the month of January, they had dropped the price of their "beer of the month" from $10 to just $4.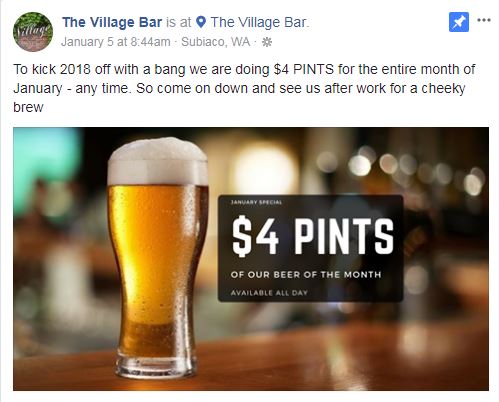 It wasn't long before The Vic threw some pretty thinly-veiled shade, one-upping The Village with their own pint price drop – just $3.50 for both Rogers and Swan Draught.
The Vic owner Bevan Marwick told 6PR that pub-goers have certainly 'reacted' to the offer.
"We've been packed since Friday night – to the point where we ran out of grog and I had to call five different venues across Perth to pick up 25 kegs," he said.
"And then when we ran out again on Saturday night, we had to pick up more kegs on Sunday.
"Then we ran out again [on Sunday] night and just had another 30 arrive [on Monday]… it's getting pretty crazy.
"Who would have thought that would bring people in the doors?"