An Coles catalogue featuring a range of ABBA merch has surfaced online and people are reminiscing like mad.
The black-and-white catalogue, posted to the Old Shops Australia Facebook Page, is estimated to be from 1977, coinciding with the Swede supergroup's first major tour to Australia that same year.
And, I mean, the prices!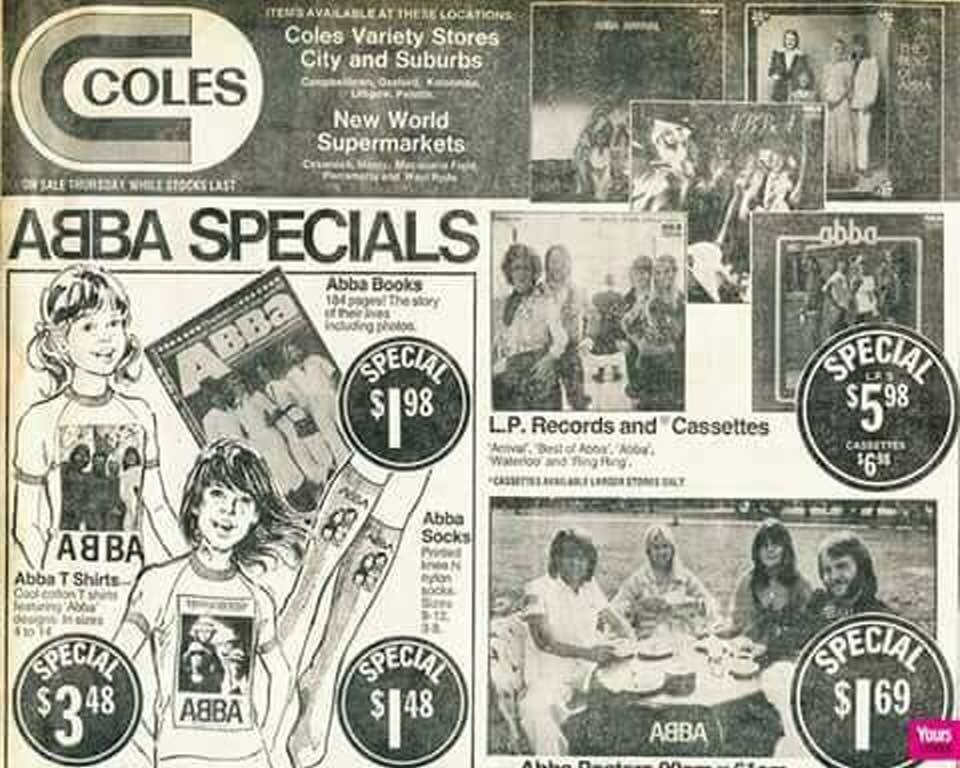 ABBA t-shirts that would be worth a small fortune today were a measly $3.48 and a pair of ABBA long socks were just $1.48!
A 184-page book about 'the story of their lives, including photos'? A modern-day steal at $1.98.
And, is that an ABBA tablecloth in the bottom-right corner? Because, at $1.69, we'll take two.
Missed The Bunch with Clairsy & Lisa? Catch up by clicking play below!