If this is the future of beachwear, we're going to the movies!
It would actually be hilarious if it wasn't serious.
Fashion designers around the world would have you believe that this is what we'll all be wearing next summer as they parade their latest bikini designs in Miami.
It's all part of Miami Swim Week, the world's largest fashion event specifically for beachwear, which has now been running for more than 15 years.
The event which finishes up today (Australian time) has showcased retro and exotic looks, plenty of animal print, entirely see-through mesh tops (nice and practical), countless thongs, and even the odd piece of male beachwear.
But the jaw-dropper has been the high-cut bikini trend which has been pushed to a level we didn't even know was possible.
The Chloe Rose Swimwear 2020 Runway Show from the weekend seems like a good place to start.
Feast your eyes on this model's swimwear, if you can call it that…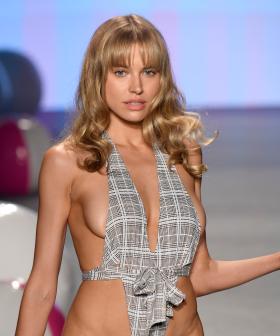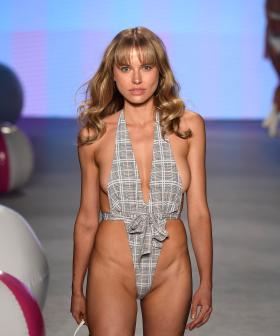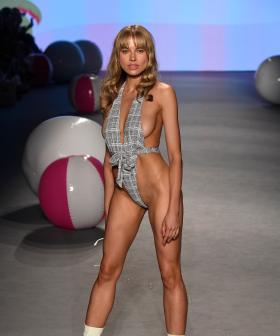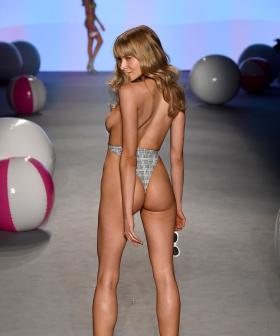 The high-cut, flash-baring, more-than-the-occasional-vagina-on-show trend also featured in parades including The Australian Collection, Pas Jalou Swimwear Runway Show, Lila Nikole Collection 2020, BFYNE, and was modelled by former Miss Universe Australia Natalie Roser at the Monica Hansen Beachwear Show 2020.
Images from those shows are here (if you dare)…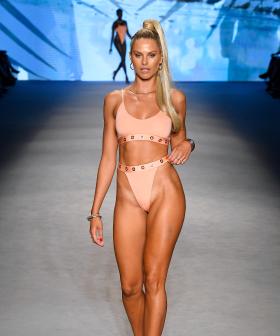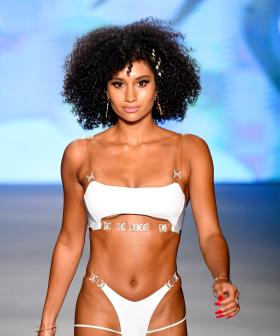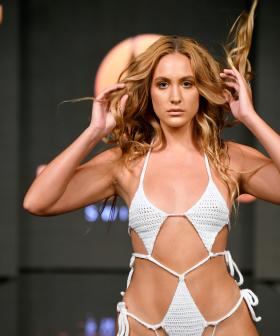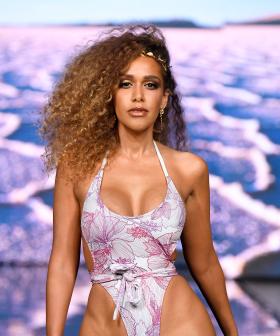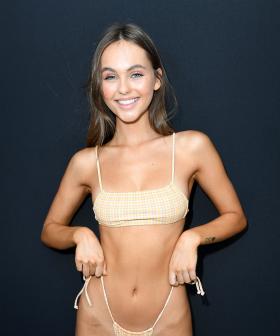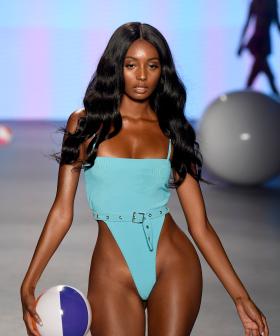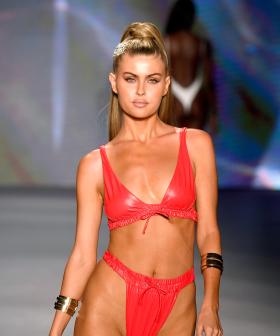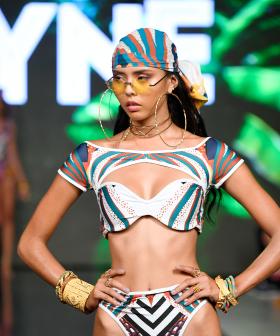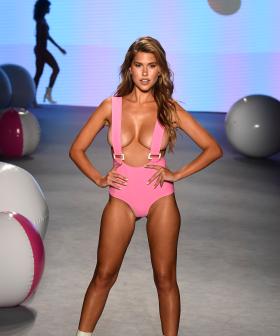 😱 Suddenly we're glad it's winter!
Earlier this year when Australian online shop Beginning Boutique released a similarly high-cut bikini bottom, the internet went wild over the hilarious comments including…
"I don't even think this would be thick enough to use as floss for my teeth let alone to cover my vagine. I'd be out here looking like a poorly packed baguette 🥖 😂"
"Start running down the beach in these bad boys and your flaps start clapping for you"
"I call this clothing line – Unflappable, for the flapless woman in your life."
"Even if you manage to gently tuck your lady wings in there, once you start swimming the manta Ray is going to be revealed"
As a one-off it was pretty amusing, but it looks like that was only just the beginning.
All photos: Getty Images
Missed The Bunch with Clairsy & Lisa? Catch up by clicking play below!