Amidst the plastic bag ban revolution, people are getting creative with their grocery vessels, trying to avoid plastic bags at all costs.
There's reusable plastic bags but you have to wash those (and that's feral), some people have even gone as far as those awkward old lady trolley bags.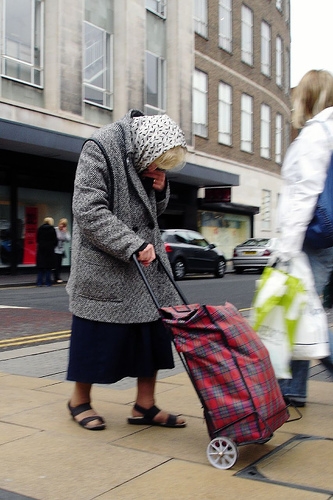 Ashleigh Hair posted a photo of a flexi-bucket in her trolley on the Kmart mums Facebook page.
She said she keeps it in her boot, and only takes it out when she's shopping. INCREDIBLE.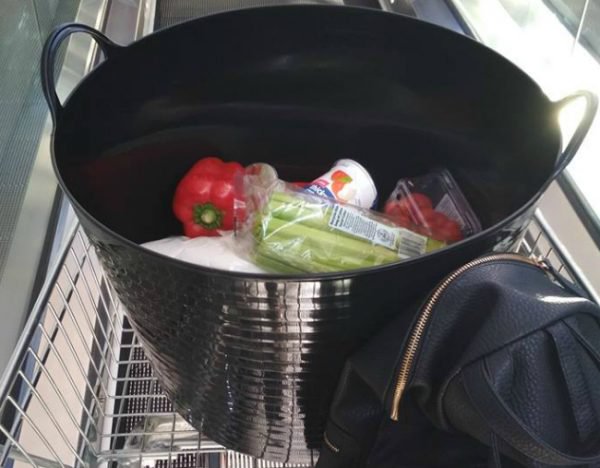 "The plastic tub, while I understand that it isn't as environmentally friendly as say a cardboard box – it is easier for me to clean, and to remember to put into the car!" she said.