In a move that will no doubt send sales into the stratosphere, a charity shop south of Perth has filled all its picture frames with Keanu Reeves.
We originally thought that some absolute genius at Vinnies in Rockingham had clearly taken their cue from a recent story where an op shop in the UK did the same thing with Jurassic Park actor (and everyone's internet daddy), Jeff Goldblum.
Someone who works at a charity shop put Jeff Goldblum in every single photo frame 😂 pic.twitter.com/ey67khUNiG

— SimonR (@Simonreah) September 1, 2018
But no.
Store manager Ainslie said she was inspired by an op shop in Melbourne that pulled the same shenanigans.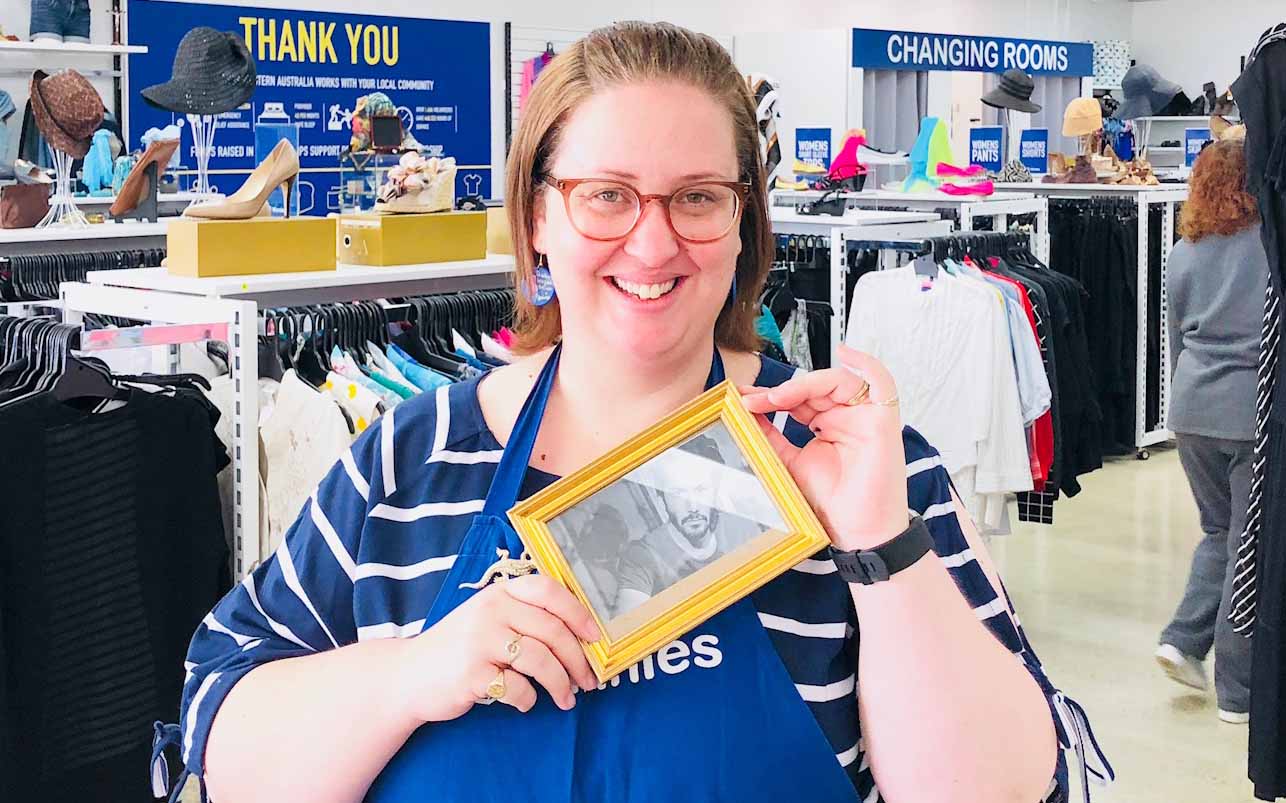 Vinnies store manager, Ainslie
"I can't recall if it was Roy Orbison but it was definitely a famous old guy," she told 96FM.
"We had tonnes of photo frames that look rubbish just sitting on the shelf with nothing in them."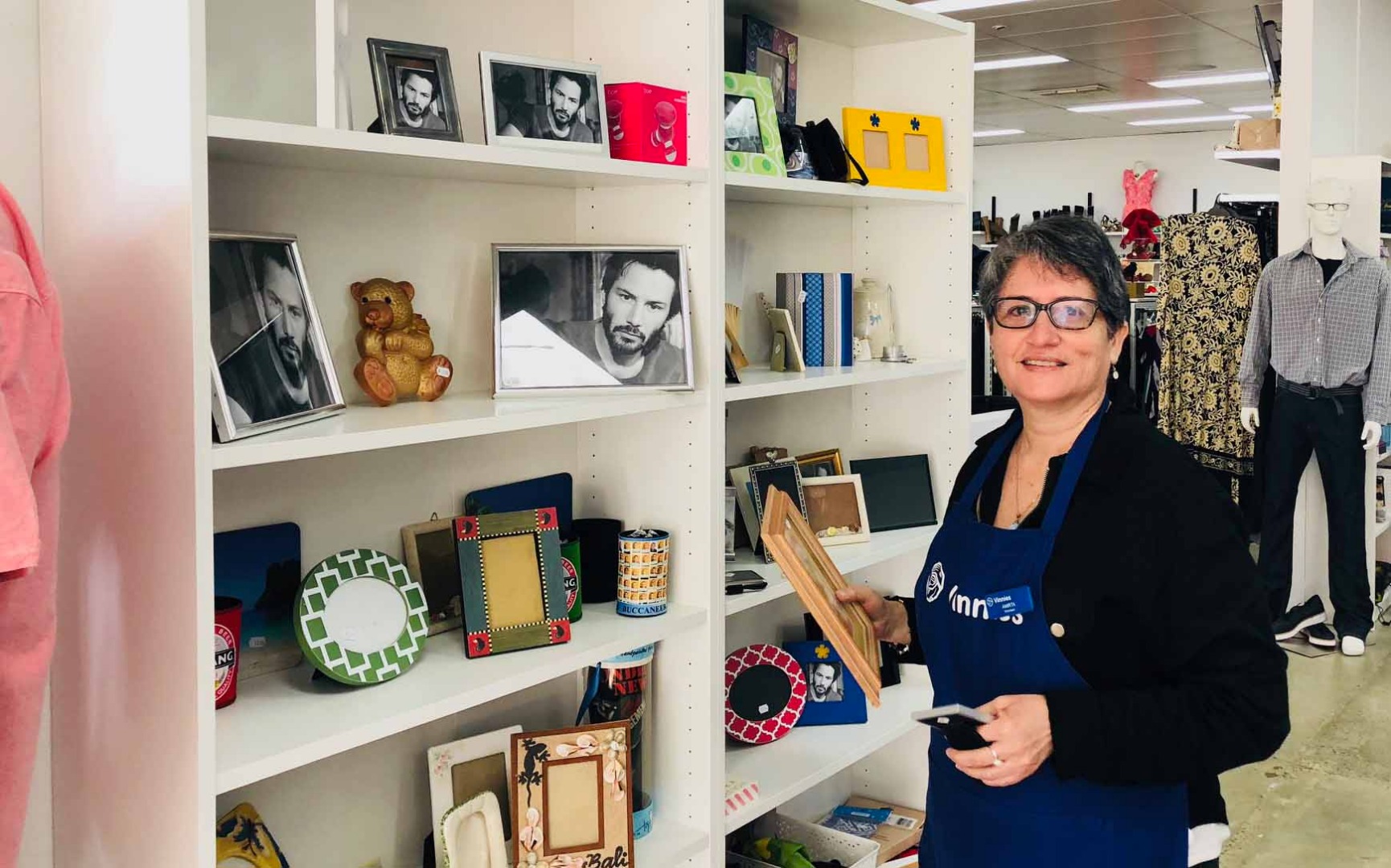 Amirta arranges the Keanu frames, which are a hit with customers
But there was a conscious reason why they picked Reeves as their picture frame guy.
"My volunteer Taylor suggested Keanu after reading he donates 70 per cent of his income to charity, so we just had to do Keanu pics." Ainslie said.
"And he's hot."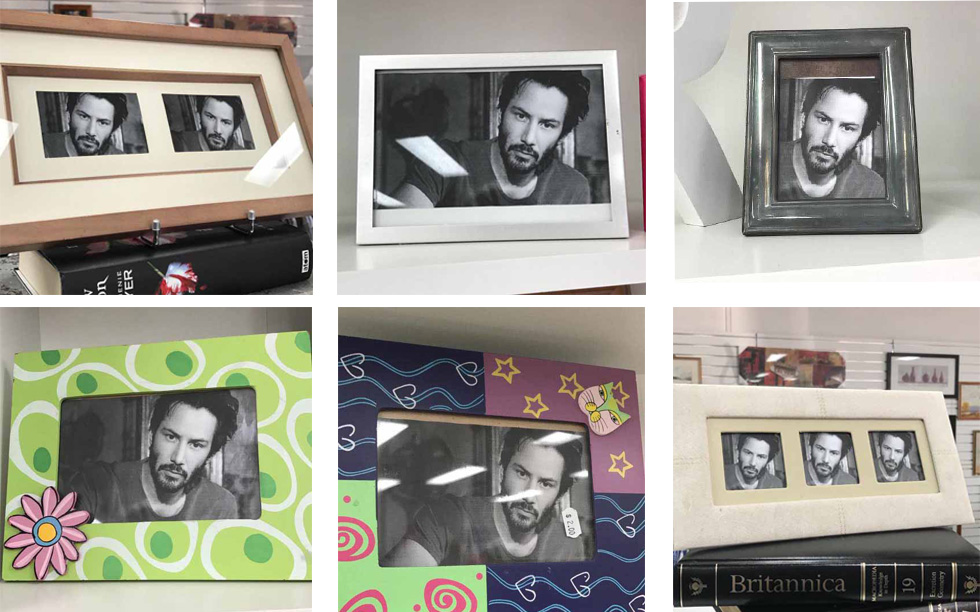 To be honest, we couldn't think of a better investment.
Reeves is probs best known for his performances in Bill and Ted's Excellent Adventure, Point Break, Speed, John Wick and The Matrix.
BRB, we're making a quick trip down to Rocko.
Missed Clairsy & Lisa? Catch up by clicking play below!