If you like a majority of the world have fallen in love with Netflix's Bridgerton, then I have some good news for you.
Whether it was the costumes, the music, the gorgeous characters or the tea that Lady Whistledown was spilling on a daily basis, there are many reasons to love the show.
Chris Van Dusen, show creator has teased that there is a solid 8 seasons to go in his mind!
Fans know that the series is based off book series by author Julia Quinn which includes 8 books one story for each of the Bridgerton siblings!
"I feel like the first season was primarily about Daphne and her love story with Simon. But, this being a family of eight children and there being eight books, I would love to be able to focus and really tell stories and love stories for all the Bridgerton siblings," Van Dusen told Collider.
But we're getting ahead of ourselves because season 2 hasn't even officially been signed off yet, even though it MUST because Bridgerton has become one of the most streamed Netflix Originals on the platform.
So here's to hopefully another 7 season, one in which we get to watch Colin fall in love with Penelope, please.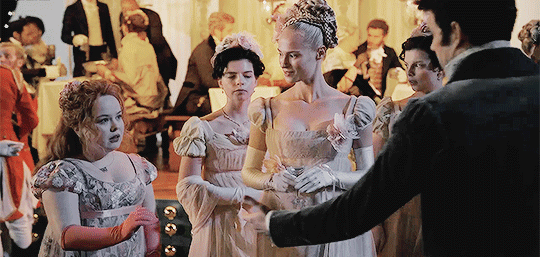 Missed Clairsy & Lisa? Catch up by clicking play below!