OK, since when did Rotto become the chief tea-spiller for The Bachelor?
Since now, it seems.
In a super cute Instagram post of Locky Gilbert, Irena Srbinovska and a quokka, reposted by Network 10 Perth, the Rottnest Island social media account congratulated the pair on their engagement.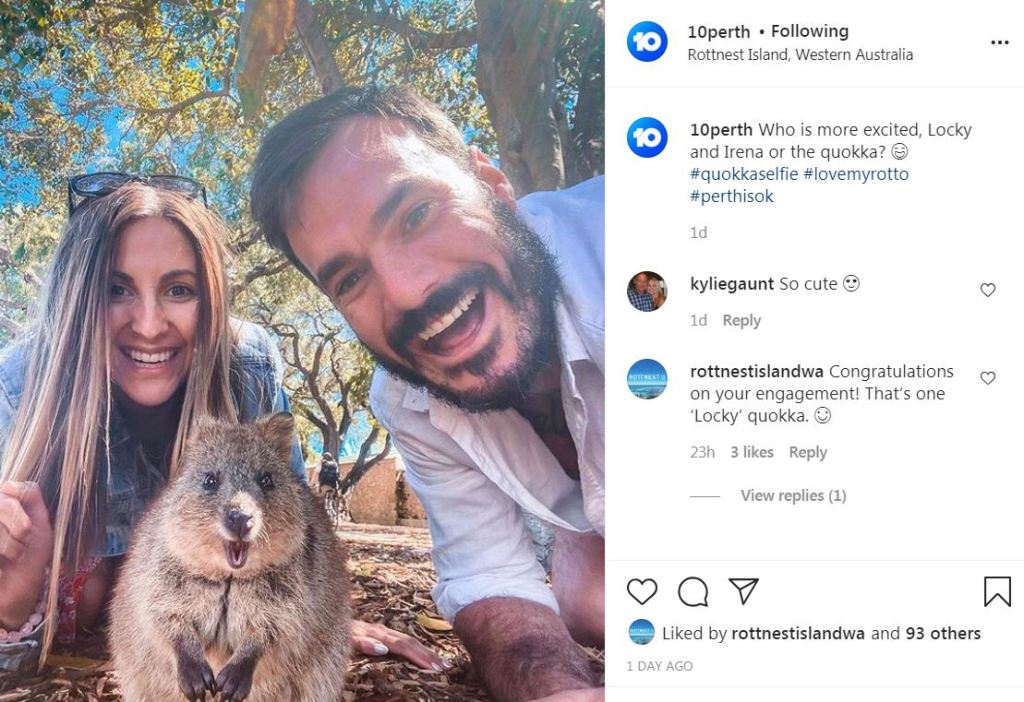 And no, the comment has absolutely not been deleted.
The spill or the gaffe, we still don't know for sure at this point, was noticed and immediately screenshot by goss queen Megan Pustetto, host of the So Dramatic! Podcast.
Regardless, she captioned it, 'Locky and Irena, do you have something to tell us??'
Irena just made the move to Perth from Sydney shortly after filming on the show wrapped.
Engaged or not, the pair look pretty damn happy.
Missed The Bunch with Clairsy & Lisa? Catch up by clicking play below!