The judge of one of Australia's fave improv comedy shows couldn't "100% rule out" a reboot.
Tom Gleisner made the admission on 96FM on Monday during a chat Russ about his current gig, hosting Have You Been Paying Attention.
Between 2006 and 2009, Thank God You're Here was hosted by Shane Bourne and judged by Gleisner, and is now available to stream on 10 Play.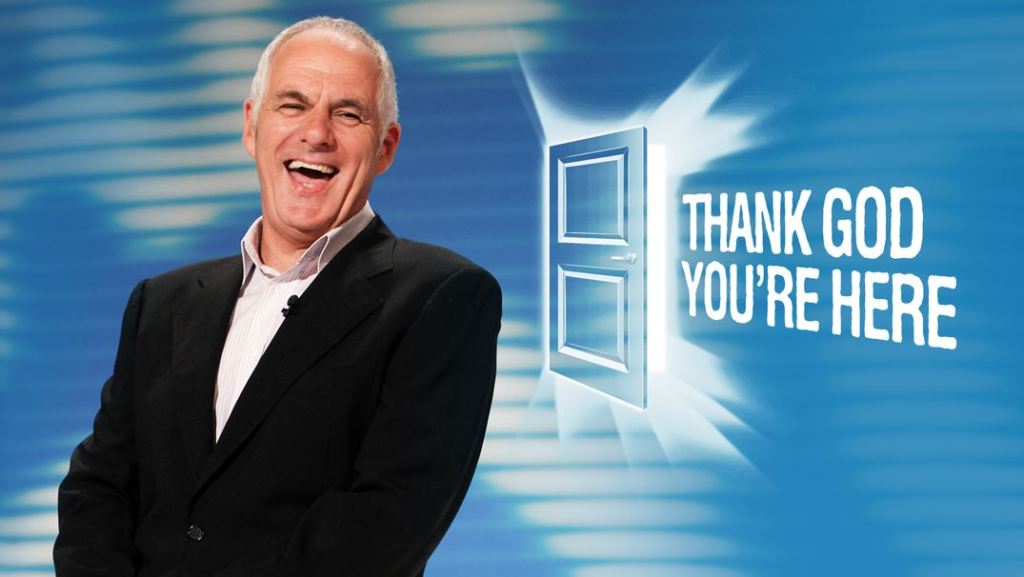 You'll remember that contestants would be kitted-out in an appropriate costume, have some brief bants with the host, before being invited to "walk through the blue door" onto a mystery set.
They're greeted by the ensemble cast, in character, with the line "Thank God you're here!", and must then attempt to improvise their role in the scene.
"We've never stopped loving the show, and we often get together and toss around ideas," Gleisner said of the show.
"I'm not going to 100% rule it out – do I sound like a politician?"
The concept was so popular, the format was sold for recreation in a number of countries, including the US.
Have You Been Paying Attention, 8.40pm, Ten
Missed Clairsy & Lisa? Catch up by clicking play below!