Australian reality TV fans are on the edge of their seats as we prepare for a long-overdue dose of Big Brother. With the confirmation that Sonia Kruger will return as the host of the show, things seem to be rolling ahead fast.
Now, photos of the construction site where the official Big Brother House have been leaked, showing the living space, production area and what looks to be the diary room.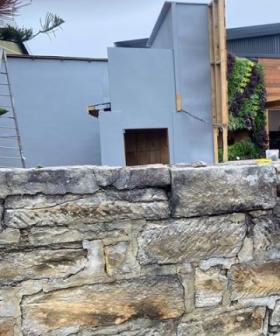 As the advertising suggests, the game will certainly change this year. Instead of being a live contest, the show will be prerecorded in March and will be broadcasted at a later date. It will most likely have a similar format to the American version of the TV show and contestants will be in control of eliminations.
It's not the only traditional change that has been made by Channel 7. Big Brother will no longer be filmed on the Gold Coast either and has instead been moved to Sydney. This comes after major vandalism struck the old Big Brother site at Dreamworld.
Regardless of what changes are in store, we are SO excited for the new season of Big Brother. We've been waiting a long time for this!
Missed Clairsy & Lisa? Catch up by clicking play below!