One of the cast members of the upcoming season of 'Married At First Sight' has been exposed for allegedly cheating on his ex-fiancé up to 6 weeks before their wedding!
Jake Edwards ironically self-labelled 'Charity CEO', seems to be the ultimate catch being an ex-AFL player, charitable and conventionally attractive.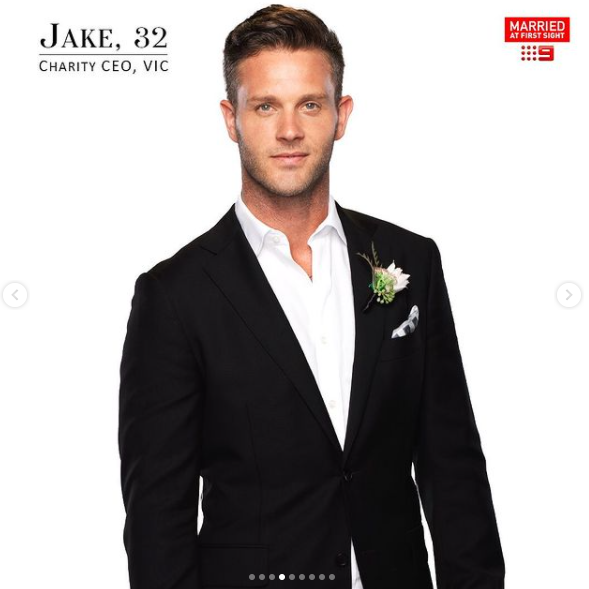 The So Dramatic! podcast hosted by Megan Pustetto did what she does best and dug up some red hot tea.
Jake's ex-fiancé [Paige]has already started slamming him on her social media, sharing a screenshot of his show bio with the caption "The lies have started… get ready for all the bullshit that comes from his mouth everyone."
Jakes side of the story and the story that will be played out on national television is that he was 'previously engaged' and 'ended the relationship when he realised he didn't love her anymore."
But according to a source on the podcast who is close with Paige, he was broken up with by her AFTER he was caught cheating in the lead up to their wedding!
When I tell you my jaw dropped.
So Dramatic! interviewed this source and she also spilled that Paige also had no idea Jake was going to be on the show until the cast was released to the public…
"Who could possibly get ready for a wedding when he was supposed to be marrying the love of his life nine months prior?? It's just selfish. Paige is devastated. I can't believe he would go on a show so quickly after what he did to her."
"And it's going to bring up a lot of hurt and past trauma for her to see the man that she was supposed to be marrying, marrying someone else, and on national television."
Missed Clairsy & Lisa? Catch up by clicking play below!