I know I know, it's all Tiger King this and Tiger King that at the moment but ride the wave because it's a big one.
If you've seen the documentary, you'll remember the heart stopping footage of Joshua Dial witnessing Travis shoot himself in the head.
Joshua came into Joe Exotic's life as the manager of his random AF Oklahoma governor campaign and ended up staying without really giving a reason other than he felt responsible for Joe's wellbeing.
The surprise final 'reunion' episode 'The Tiger King And I' aired over the weekend and it was wild.
Excuse the pun.
Joshua Dial talked about how he literally saw the shock in Travis's eyes as the gun went off.
Many viewers (including myself) actually believed Travis committed suicide and that shooting himself was intentional.
It wouldn't be shocking considering he was heavily addicted to meth and in a homosexual relationship despite telling numerous people he was not gay.
It wasn't exactly the IDEAL situation for a young guy.
But Joshua stands by that it was a complete accident from the look in Travis's eyes.
"I was looking at him in the eyes when he did it and I could see the surprise and the fear in his eyes", Dial explains in the special.
He goes on to say, "Basically translated, he's like: 'Oh crap, what did I just do. Maybe five seconds of his eyes I could read it and then he was gone."
And oh my god, that is HEARTBREAKING.
Imagine how scared you would be when you realised what happened?
In the documentary, you hear him on the security footage talking about how a "Ruger won't fire without a clip" and to prove it he shoots the gun to his head.
However there was one in the chamber and that resulted in his death.
Joe Exotic is a problematic character and his life is a tragedy but the loss of Travis was the biggest tragedy of all.
You can watch the full reunion episode on Netflix under episode 8 of the docu-series.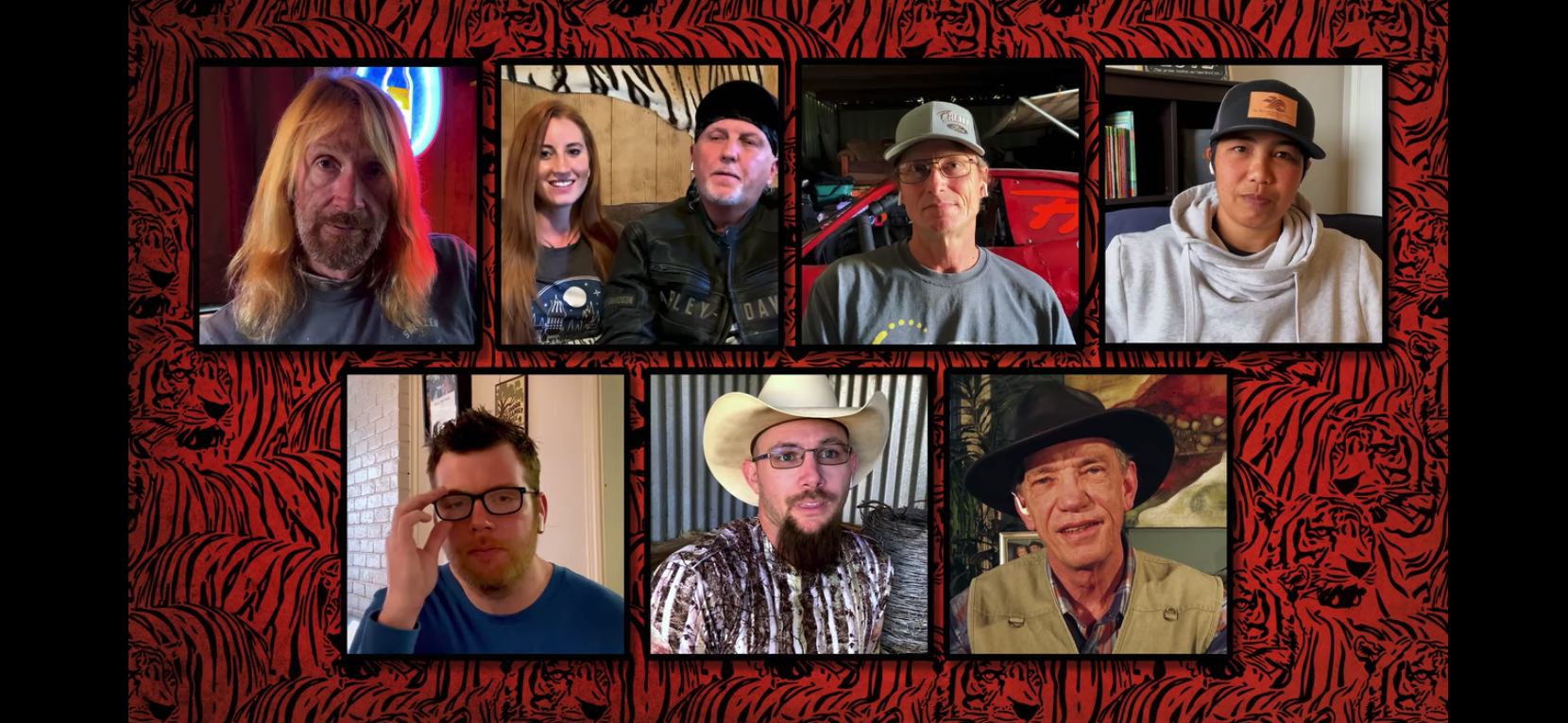 Missed Clairsy & Lisa? Catch up by clicking play below!