It was once an adventure park found right near Australia's first African Lion Safari, but now, the long forgotten 'Fun Land' is full of rusted attractions and rides in overgrown bushland at Warragamba, 60km west of Sydney.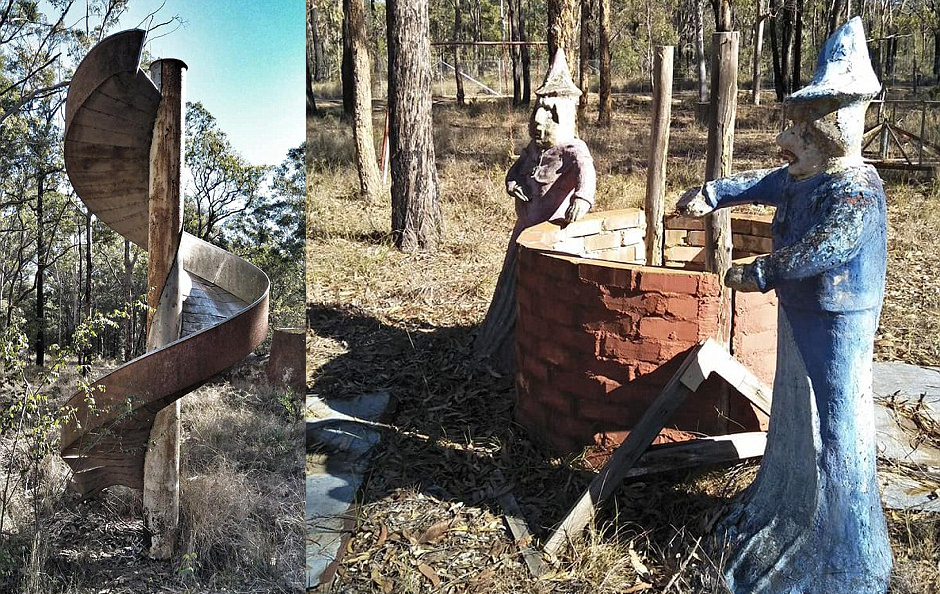 The once popular theme park is now almost inaccessible by foot, with kids rides including trains, metal slides, a merry-go-round and a small ferris wheel in total disrepair.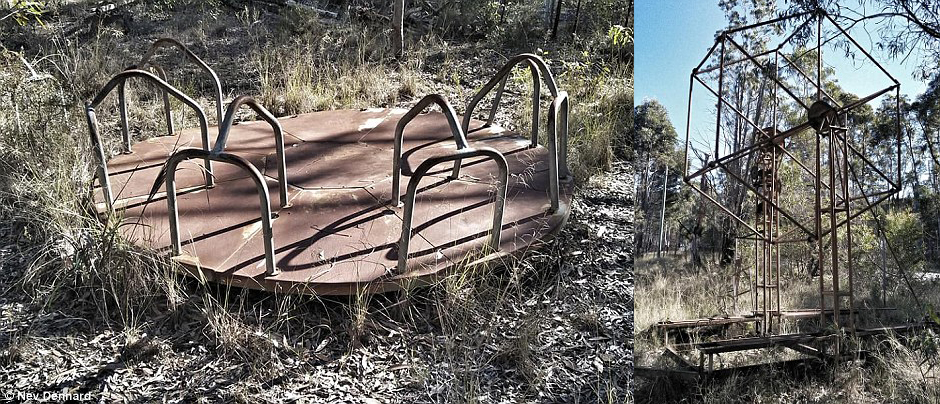 Signs warning 'private property trespassers prosecuted' and 'patrolled premises' hang on a barbed wire fence beyond which lie a small ferris wheel among long grass and weeds growing around the disintegrating fairground rides.
The park opened in the early 70s, when it was originally known as 'Funland' before later changing its name to 'Adventureland'.

But after less than ten years later, the park closed due to the greater commercial success of the nearby African Lion Safari and Bullens Animal World.
The drive-through exotic animal park was the first of its kind in Australia where, incredible to believe now, tigers and lions greeted car windows, climbed on roofs and even took bites out of car tyres.
The park closed in 1991 after a series of breakouts by lionesses and bears, though some animals remained on site over the coming years.
'They were all a right of passage for us kids back in the day,' Nev Dennard, an Urbex explorer and photographer who documents abandoned sites across Sydney told Daily Mail Australia.
Now, the rusted and disintegrating fairground rides are a reminder of Australia's dying theme parks, including the much missed Australia's Wonderland and Old Sydney Town.
Missed Clairsy & Lisa? Catch up by clicking play below!