Think you know pretty much everything about Sting?
Think again.
We rounded up 11 of the juiciest, coolest and most mind-blowing facts.
1.Born Gordon Matthew Thomas Sumner, Sting grew up near the Wallsend shipyards in England, however, when he was about 8 years old, decided to forgo his future prospects at the shipyard for a more glam life when the Queen Mother waved at him from a Rolls Royce.
2. When he was about 10 years old, he became 'obsessed' with an old Spanish guitar left by an emigrating friend of his father.
3. Before Sting was, well, Sting, he was a bus conductor, building labourer and a tax officer. He's also a qualified schoolteacher.
4. Sting performed jazz in the evening, weekends and during breaks from college and teaching. He used to wear a black-and-yellow jumper, which prompted the name 'Sting' as "they thought I looked like a wasp."
5. Both of Sting's parents died of cancer: his mother in 1986 and his father in 1987. Thing is, he didn't want to bring media attention to them, so he didn't attend either of their funerals.
6. Sting sang the line I Want My MTV on Dire Straits' 1985 hit, 'Money for Nothing'.
7. OK, so here's how that rumour that he could go 8 hours of sex with his wife Trudie Styler…. It stems from an interview he did with Bob Geldof. The journo asked "how do you perform in bed?" and Geldof said that he was a "three-minute man" but Sting could last for hours thanks to yoga. Styler has since poured cold water on the claim.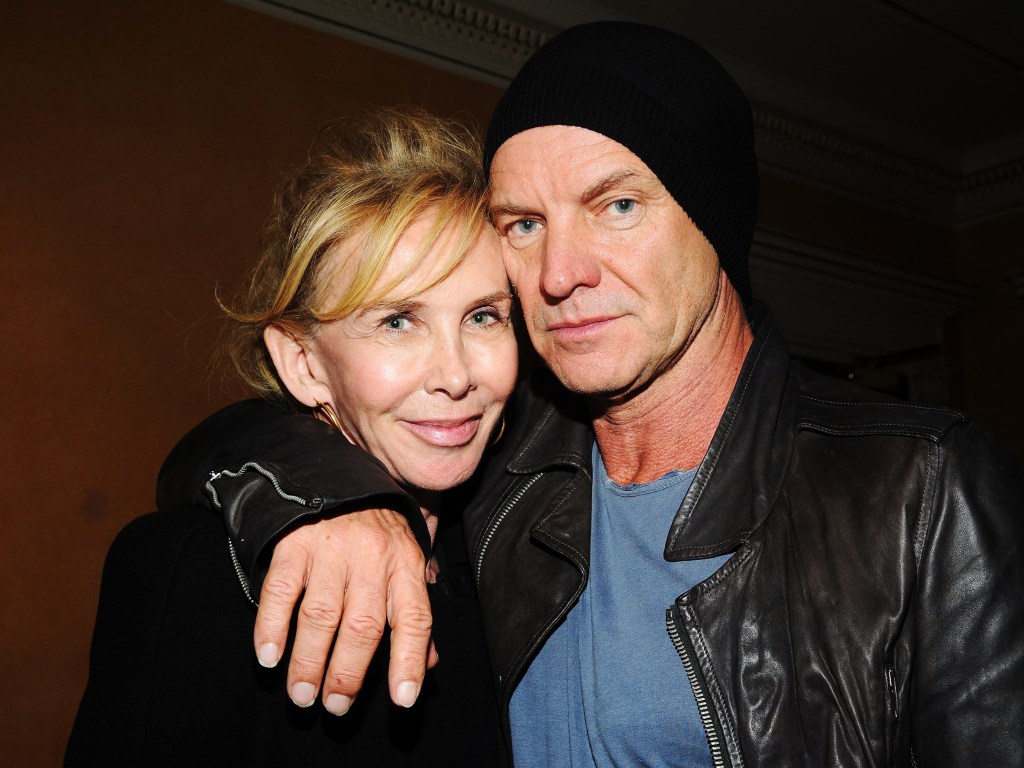 8. Sting's kids won't inherit his $US400 million ($AU590 million) fortune. He's worried the cash would burden them like an "albatross round their necks". He added that "there won't be much money left because we are spending it."
9. Four of the Police's five studio albums are on Rolling Stone's 500 Greatest Albums of All Time. Two of the band's tracks, 'Every Breath You Take' and 'Roxanne' (both written by Sting), appear on Rolling Stone's 500 Greatest Songs of All Time.
10. Still on 'Every Breath You Take', the song was also listed as one of the Top 100 Songs of the Century by BMI. In May 2019, BMI updated the list and recognised that it was the Most Performed Song in the history of radio – previously held by Mann and Weill's 'You've Lost That Lovin' Feelin'.
11. As of 2003, Sting was still taking in an average of $2000 per day in royalties for 'Every Breath You Take'.
Want to see Sting LIVE? Of course you do!
96FM wants to send you on the trip of a lifetime – See Sting in Paris, Billy Joel in New York and Santana in Las Vegas for 96FM's Real Music World Tour!
We'll even throw in $10,000 spending money!
Click here to find out how to get on the 96FM stand by list!

Missed The Bunch with Clairsy & Lisa? Catch up by clicking play below!