Just when you thought the 'Mark love' had peaked, along comes Valentine's Day.
On Tuesday, Botica's Bunch had a chat to WA Premier Mark McGowan and it was one of Lisa's burning questions – had he even seen some of those thirsty memes?
"I saw a couple," he said, with much trepidation as to where the conversation was heading.
In particular, this one was all over social media…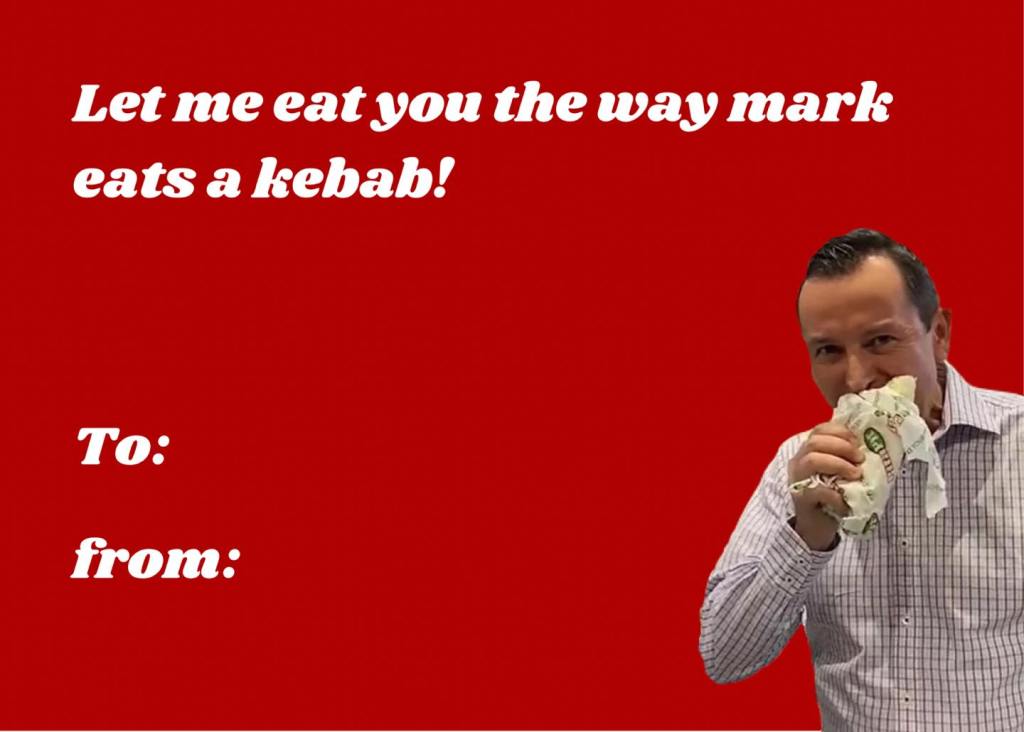 "Yeah, um, yeah, I can't, yeah I read that one," he stumbled.
"I had to, uh, read it again to see if I was reading correctly."
Fred went to change the subject but Lisa wasn't done.
"Back to these memes, what does Mrs McGowan think of it all?"
McGowan admitted that his wife doesn't mention it.
"I think she thinks it's Mark Wahlberg, so it's not actually me."
Hit PLAY below to listen in….