Your texting is about to be filled with even more symbols in 2020 with news that 117 new emojis will be hitting our phone keyboards this year.
Emojipedia have released sample images for each of the new emojis being released as part of Emoji 13.0, which is set to become available in the second half of 2020.
And after looking through all of the new additions we already have our favourite one.
Feast your eyes on the Smiling Face With Tear emoji, which basically describes our daily mood and will no doubt be used in most of our message exchanges.
Until now, there wasn't really a face that described our feelings so accurately and we love it.
Other new additions to the emoji family include a Bubble Tea emoji, a Boomerang emoji, plenty of new animals and even a Pinched Finger emoji which has become commonly referred to as the "Italian Hand gesture".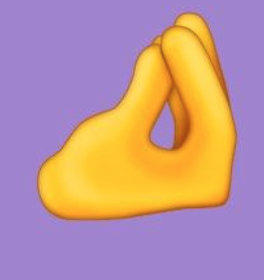 The main focus of the new emojis is to make things more inclusive and gender neutral, providing us with a gender neutral santa clause, gender neutral groom and gender neutral bride.
There's even the addition of the Transgender Flag emoji.
This expands on the 138 new gender-neutral emojis added in 2019 for part of Emoji 12.1.
Of course the appearance of each emoji may vary depending on what platform and type of phone you use.
Check them out below!
📝 Now approved: 117 new emojis for 2020 #Emoji2020 https://t.co/SojQuXZvv6 pic.twitter.com/sHp7GDsSal

— Emojipedia 📙 (@Emojipedia) January 29, 2020
👀 Video: Every new emoji approved for 2020 #Emoji2020 https://t.co/epo6rbkMYK pic.twitter.com/Fnj6f4VnIs

— Emojipedia 📙 (@Emojipedia) January 29, 2020
Missed Clairsy & Lisa? Catch up by clicking play below!