The toy creator who was best known for designing the iconic LEGO minifigurine, Jens Nygaard Knudsen, has passed away.
The designer, 78, worked for LEGO from 1968 to 2000.
We're very sad to hear that Jens Nygaard Knudsen, the creator of the LEGO Minifigure, has passed away. Thank you Jens, for your ideas, imagination, and inspiring generations of builders ❤️ pic.twitter.com/7YixYvHtRW

— LEGO (@LEGO_Group) February 24, 2020
"He was a true visionary whose ideas brought joy and inspiration to millions of builders around the world and we thank him for helping to create some of our most loved play themes," LEGO Group's chief marketing officer Julia Goldin said.
"He made an impact few can match."
Without him, I would have never been inspired to do the things I do today, without him I wouldn't even have my job today! What an amazing man, and what an incredible legacy he leaves behind. RIP – Jens Nygaard Knudsen, 25th January 1942 – 19th February 2020. @LEGO_Group pic.twitter.com/rqLfvkHZHX

— Matthew Ashton (@matthew__ashton) February 21, 2020
Knudsen was the genius behind the yellow LEGO person with interchangeable parts, often referred to as 'LEGO man'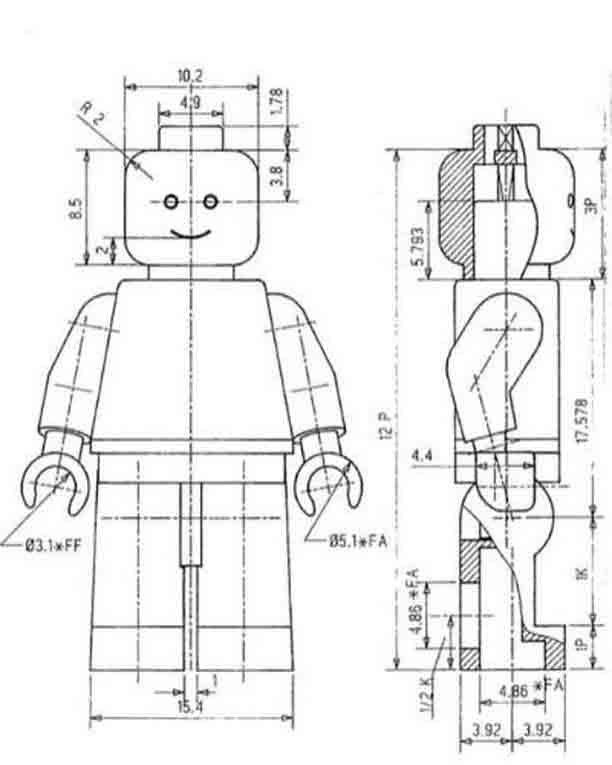 He also had a hand in designing early versions of Legoland and other sets like Lego Castle and Lego Space.
He died last Wednesday while in hospice care battling motor neurone disease.
RIP Jens Nygaard Knudsen, the creator of the LEGO minifigure. pic.twitter.com/lHWyj9uNWu

— Seth Abramson (@SethAbramson) February 24, 2020