He may be one of the most philanthropic mining moguls, but Andrew 'Twiggy' Forrest seems to also know how to have some serious fun.
Images have emerged of Twiggy's boat, the 184-foot Pangaea Ocean Explorer off the coast of Dunsborough.
Sure, it's a seriously sick boat that does some amazing environmental work, but we can't take our eyes off the WATER SLIDE OF EPIC PROPORTIONS hanging off the side.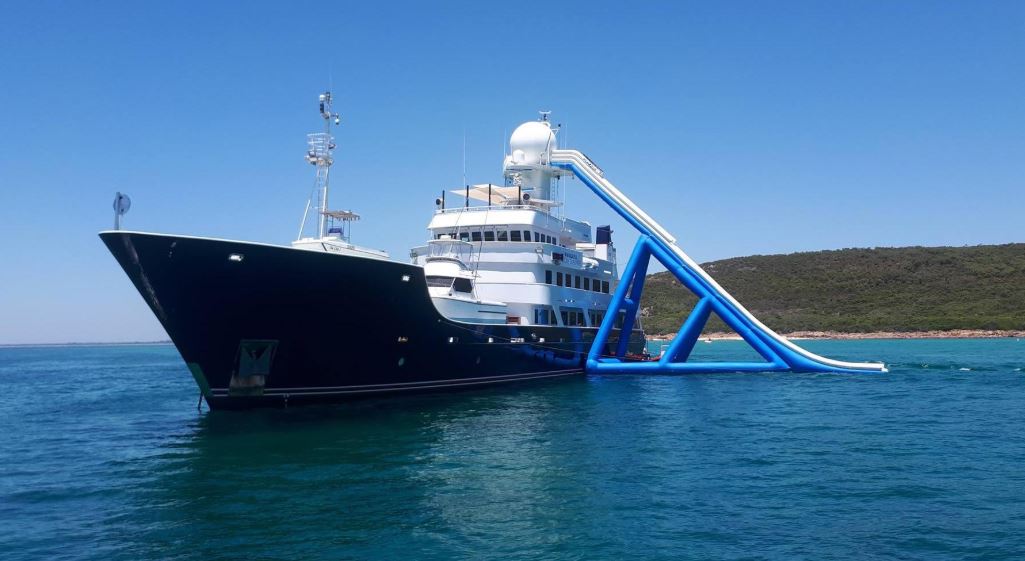 While we don't know the full height of the vessel, the slide looks as though it's hitting about four storeys which, not gonna lie, could put some theme park slides to shame.
The boat, currently in Esperance, is about to be used for research of the Recherche Archipelago.
"The mission aims to survey fish stocks and ocean plastics in one of Western Australia's biodiversity hotspots," a spokesperson for Twiggy's company, Minderoo Group said.
Pic credit: The West
Missed Clairsy & Lisa? Catch up by clicking play below!