Netflix is great for binge-watching with whoever is lucky enough to be spending their isolation time with you.
The thing is, if you and your partner/housemate/family are binge-watching a tv show together, it's sort of frowned upon if you go ahead and watch the whole series by yourself.
This is where podcasts step in!
A good podcast is like a book (in that there's usually no expectation that you have to wait for your partner to be available before you listen to it. And also, if you're listening to a podcast or reading a book, you're usually left well alone, which, let's face it, can be a god-send right now).
If you need some new recommendations, here are our 10 picks for you to stick in your ears and start bingeing, with or without your iso buddies.
So download the free iHeartRadio app and get isolating!
1. Coronacast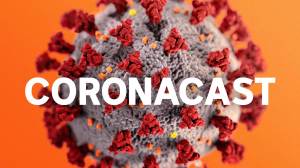 Because we're all looking for advice and reassurance right now, the ABC is pumping out a daily show that's all about the coronavirus, its spread and what we can do to keep safe. ABC's resident medical expert Dr Norman Swan co-hosts and dispels just about every COVID-19 myth with clear, concise information.
2. Survivor's Guide To Coronavirus With Nazeem Hussain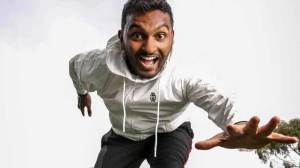 Australian comedian Nazeem Hussain is behind this self-described survivor's guide, which hosts a growing list of Nazeem's funny mates…and also Dane Swan…
3. Reply All
They call it a podcast about the internet, but it's so much more than that. Reply All is a truly unique show about humans and life in general, that sounds like we're over-selling it but it is really quite good. Plus, there are over 100 episodes, so it's good binge material. It's at its best when following a story down a rabbit hole, like this recent episode about a hit song that seemed to completely disappear:
4. Ron Burgundy Podcast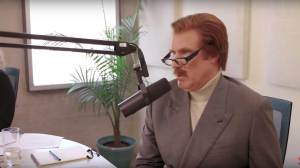 Now into its third season, the classy San Diego/Planet Earth anchorman is as funny and bewildering as ever. The interviews with celebs and other characters tend to go off the rails quite quickly, although he is still kind of a big deal. Get started with a lady astronaut:
5. Joe Exotic: Tiger King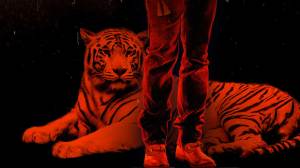 By now, we're assuming that you've seen Tiger King on Netflix. If not, firstly go and watch it. Secondly, it's the most insane documentary about eccentric big cat breeders in America's south that we've ever seen. And we've seen a lot of documentaries that fit into that exact category. The podcast dropped a while back, but listening to it after watching the show is becoming a bit of a rite of passage. Jump in now:
6. Jodie & Soda
Okay, yes it's our own show so it might not be the most objective recommendation in the world. But if you want to keep updated with everything that's happening in Adelaide throughout all the madness (while still having a bit of fun along the way), you should be listening. Trust us, we listen.
7. Stuff You Should Know
The long-running Stuff You Should Know podcast does an amazing job at distilling complex ideas down into something that even we can understand. Josh and Chuck's recent ep on COVID-19 is a great place to start:
8. Science Vs.
Because we live in an age where disinformation seems to be the most popular form of information, we have to recommend Science Vs. The show, hosted by Aussie Wendy Zukerman takes myths, mistruths, rumours and remedies and subjects them to the unwavering truth of science. And isn't that what we need right now?
9. Disgraceland
It seems like every tale told in this podcast is a crazy ride. It explores the alleged true crime stories of musos like The Rolling Stone, Tupac Shakur, Amy Winehouse and more. Our personal pick is the Beach Boys' two-parter:
10. Ordineroli Speaking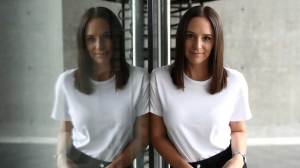 It's hard to go past a podcast with a solid pun title (honourable mention to Wil Anderson's podcast Wilosophy), so full marks to respected sports journalist Neroli Meadows for crowbarring her own name into the title of the show. But this sports chat is more than a fun title, its compulsive listening for any sports fan. Especially in a time when live sports are fairly light-on-the-ground. Neroli Meadows dives deep into the psyches of some of the best to compete. Her interview with Glenn Maxwell was revealing and gripping.
Missed Clairsy & Lisa? Catch up by clicking play below!