Aldi appears to be alluding to some great news on their website and we couldn't be more excited.
If you have long dreamed of having your clothes dried without having to hang them outside for 15 years then boy oh boy do they have the big deal for you.
That's right! The next, as yet unannounced special buy, is a $199 CLOTHES DRYER.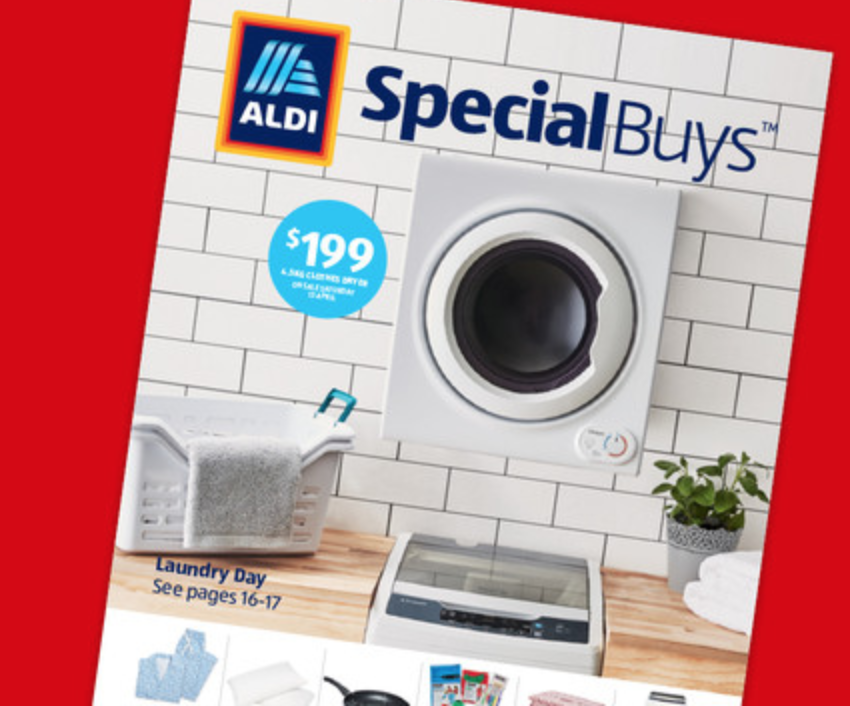 We zoomed in super close and although barely readable it looks it will be a 6.3KG dryer.
We will keep you informed of what goes on with this breaking news as soon as know more.