The headline says it all – but can you ever really go wrong with a $5 cleaning hack?
We think not.
And in these joyful days of the Marie Kondo era, where we are renewing our lives and tidying our homes, this type of cleaning hack, is perfectly on topic.
So here it is. A way to finally get rid of those stubborn stains, odours, and give old items new life.
WHAT IS THE HACK?
It's called Polident, and it's a $5.49 denture cleaner.
Yes, a denture cleaner.
The Polident hack has been praised by lots of happy users who have all had great results.
The hack originated from a Facebook group, Mums Who Clean, where a woman shared her before and after photos of her couch, which she had scrubbed with a Polident solution.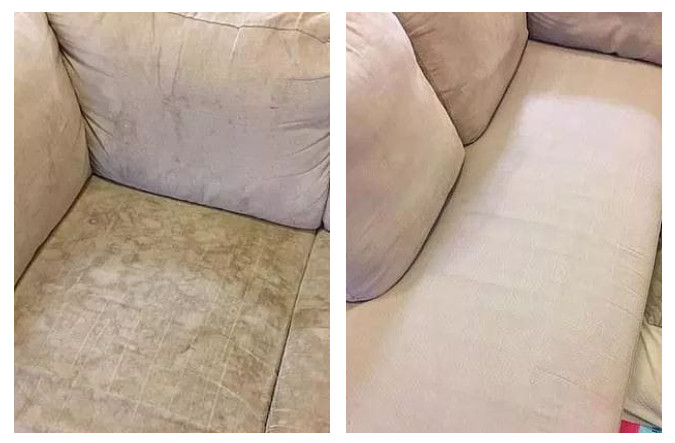 Source: Facebook
"It has come out great."
"Our sofa is about five or six years old and this is the first time we've cleaned it."
The woman went on to explain that she had used a few Polident tablets with warm water in a spray bottle, left it to soak in on the couch for about five minutes, and then giving it a good scrub with a dishwashing brush.
She then used a towel to absorb the dirty water from the couch – and had to repeat this step until the towel came back clean.
Another woman used Polident to successfully remove grime from her bathroom floor.
In the Mums Who Cook, Clean and Organise Facebook group, she shared:
"I used the Polident whitening ones tablets, put two in a spray bottle with water."
"The whole bathroom floor took me with 40min with toothbrush. Sure a grout brush would of quicker."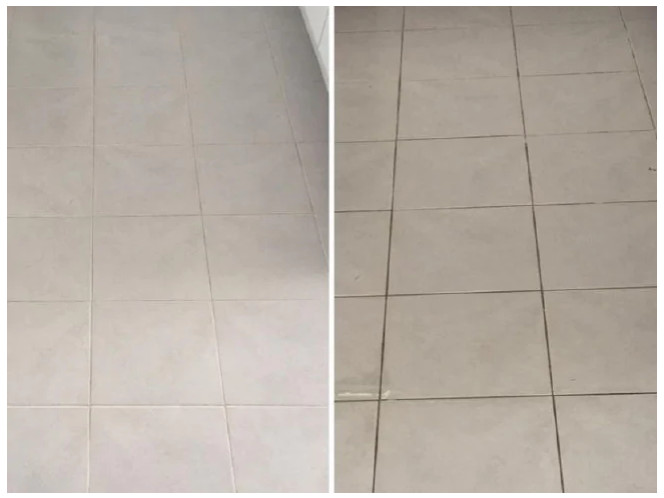 Source: Facebook
Many users of the hack noted that Polident wasn't the only brand giving great results.
"Any denture cleaner will work, I use the Aldi brand" said one woman.
The ALDI alternative is $6.99 but for a larger size pack, bargain!
Denture cleaner can also be used to refresh old or dirty shoes!
One mum soaked her Converse shoes in a bucket, with hot water and three denture tablets and had brilliant results.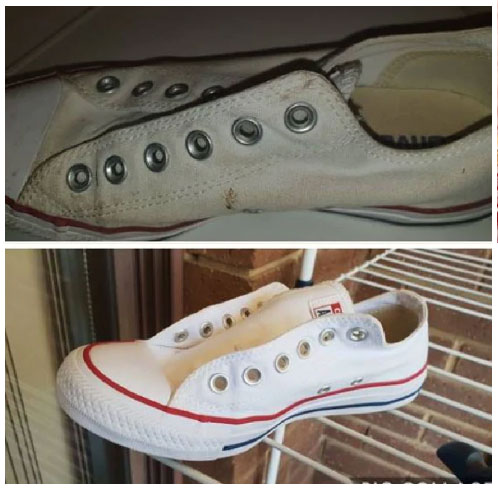 Source: Facebook
"My shoes were already yellow so I had nothing to lose," she said.
"But after I left them to soak in Polident overnight and now they are like new!"
Hands up who will be giving this cleaning hack a go?!
Missed Clairsy & Lisa? Catch up by clicking play below!