A WA bloke has come up with a new set of backyard cricket stumps which will do what your Uncle Terry was completely rubbish at – keeping score.
The Backyard Bash was dreamt up by Busselton dad Jon Rutgers and, with an electronic sound effects speaker, a scoreboard, Bluetooth connectivity and 48 LED lights, it's like something out of Blade Runner.
Mr Rutgers managed to get some help from some electrical engineers at UWA to come up with the final product, but not before going through a bunch of designs and prototypes.
"I made some wooden prototypes and took them to a plastics manufacturer," he told The West.
"I have been going into my local sports store and getting advice from them. Once the ball started rolling, I couldn't really stop it."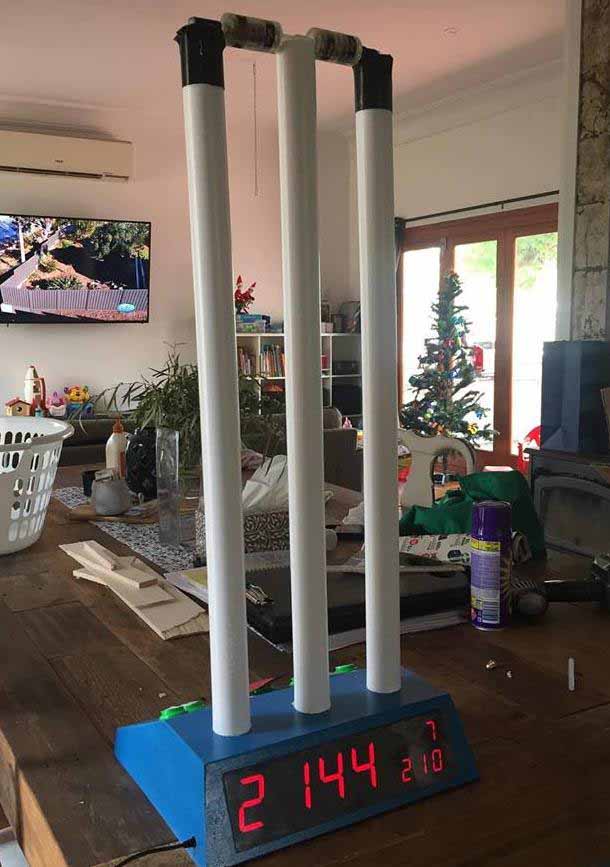 Next step? Bringing the stumps on the market.
"We are launching a Kickstarter campaign sometime next week," he said.
"Hopefully we will get some crowdfunding and have it ready later this year."
Pic credit: Jackson Lavell-Lee
Missed Clairsy & Lisa? Catch up by clicking play below!