For something that looks like it's been picked up at a roadside verge collection, this is one of the hottest Christmas trees in the UK right now.
WTF, right?
UK-based online store Argos is selling this Half Parasol Christmas Tree for about $A60 and it's flying off (virtual) shelves and, at first, I was thinking 'whyyyy?'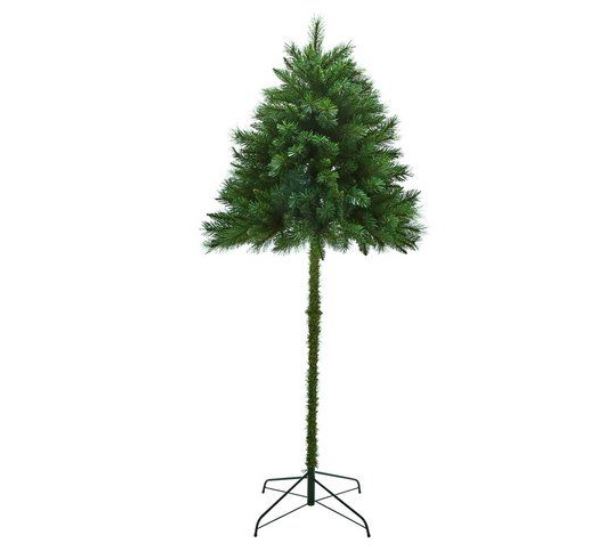 I mean, at six foot, the tree is a decent size with the expected green pine needles but… HALF OF IT IS MISSING.
However, here's why this glorified pole is actually a little bit genius:
Pets
Owners of cats understand this one. But you might also have a clumsy doggo or a curious toddler, keeping the tree part of the Christmas tree high up means that your sparkly bits are out of reach.
Space
Christmas trees can take up some serious real estate in your house. Considering that the lower branches can take up more than a metre in diameter, squeezing in one of those bad boys usually means rearranging your whole damn living room.
Presents
Because space isn't being taken up by those lower branches, it leaves more room for presents. Boom. Argument over.
And the online reviews have been nothing short of pure, unmitigated froth…
"This is an absolute show stopper… said everyone who saw it! Bought early to avoid last year's disappointment when it was out of stock everywhere. A Christmas tree that you can actually pile the presents under."
"Looks fab, my little tree. Even those who were sceptical decided it was cool. It was so easy to put together and looked great with very few decorations. Took up minimal space, a must have!"
Missed Clairsy & Lisa? Catch up by clicking play below!