Heaps of old-school pastimes are getting second life right now as we all find ways to keep entertained.
Knitting, baking, board games… they're all making a comeback.
Including jigsaw puzzles.
And, you know, that's just great.
Until you start one.
Then it dawns on you – what the literal heck have you got yourself into and yes if it isn't obvious enough I'm 100% talking from very recent, and very real, experience.
Anyway, I thought I had seen it all.
Completely blank jigsaws, transparent jigsaws… but, guys, I have just learned of one that is so deeply unsettling, it's clear that I've actually clapped eyes on the boss of all jigsaw monsters.
"27 Wonders of The World" the box jauntily exclaims while at the same time cues that special kind of anxiety.
At the eye-watering price of $US500 ($AU785) , this behemoth has 51,300 pieces and seriously, bring the coffin around because this thing has already murdered me.
US company Puzzle Warehouse says each of the 27 individual puzzles are bagged separately.
Other specs is that it's almost 20kgs and covers just over 16sqm.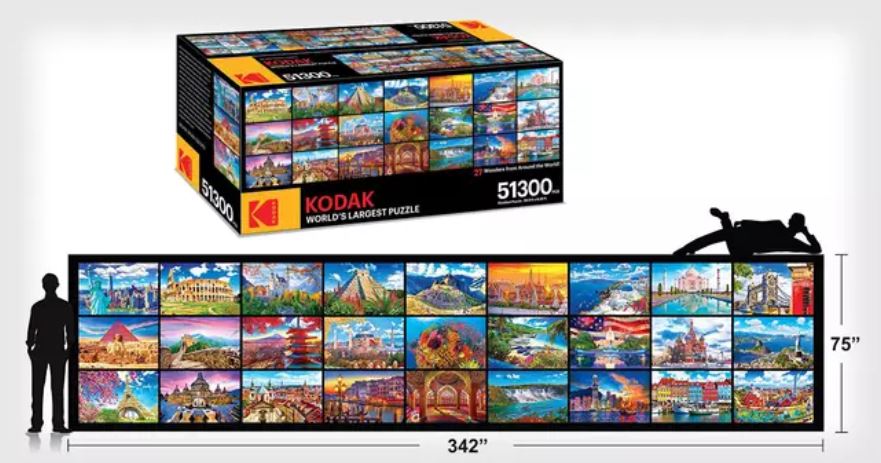 Not only will this thing keep you occupied while confined at home, this will confine you for life.
Seriously Kodak.