Book week can be a mixture of different emotions.
While it's tons of fun and you'll be able to grab some great, happy snaps of your kids all dressed up, there's no doubt about the fact that it can be a stressful time for the parents.
Especially if you've left things to the last minute or you're struggling to come up with ideas!
Now not to scare you, but Book Week is literally days away right now, going down between August 17 and 23. So with time ticking away, you might be thinking that all hope is lost when it comes to getting your kids' costume sorted!
But before you go whipping out the spare fabric and hot glue gun and try to fashion something yourself, let us fill you in on some good nes.
We've got your back and have come up with a whole list of costume ideas that it's not too late to grab and that your kids will actually love!
Not only that, but they will actually fit perfectly into the theme for this year, which in case you've forgotten that too, is 'Reading Is My Secret Power'.
Want to know our secret weapon? SPOTLIGHT! That shop is your best friend right now people.
Not only do they have a section dedicated solely to kids costumes for book week, but they're reasonably priced and your kids will go crazy for them!
You'll also be able to go and physically grab one in store instead of waiting for something to arrive in the post! (See, works well for last minute people like us!)
But of course if you can't get in store you can still order your costume online!
Find all of the costume ideas below!
Harry Potter
If your kid is adamant on going as Harry Potter or one of the other witch or wizard characters from this highly popular franchise, then get excited because Spotlight has literally everything you can think of to do with the magical world of Wizardry!
From wands, to Harry's glasses, to the Hogwarts uniform and even an invisibility cloak (that actually works with a special app btw) you child will most definitely be in the running for best dressed!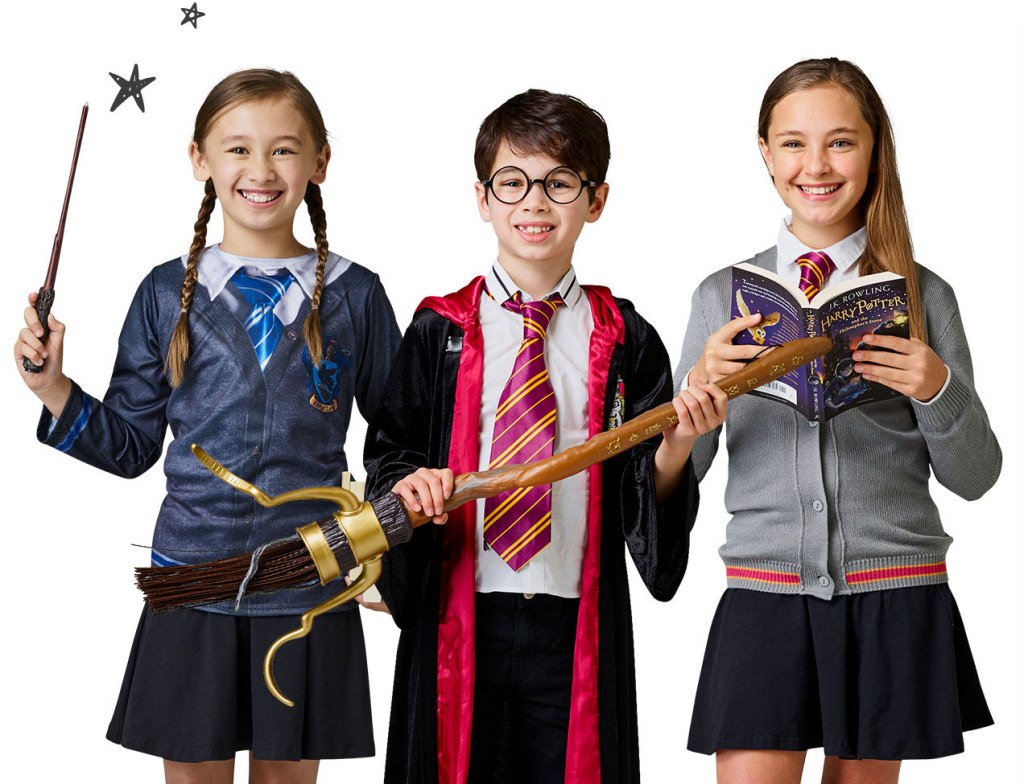 Peter Rabbit or Flopsy Rabbit
These characters from the Beatrix Potter books are certainly cute in theory, but if you had to try and make them yourself you'd be up all night!
Luckily Spotlight has full-on bunny costumes that work perfectly! And what's even better is that they're insanely cheap at only $28!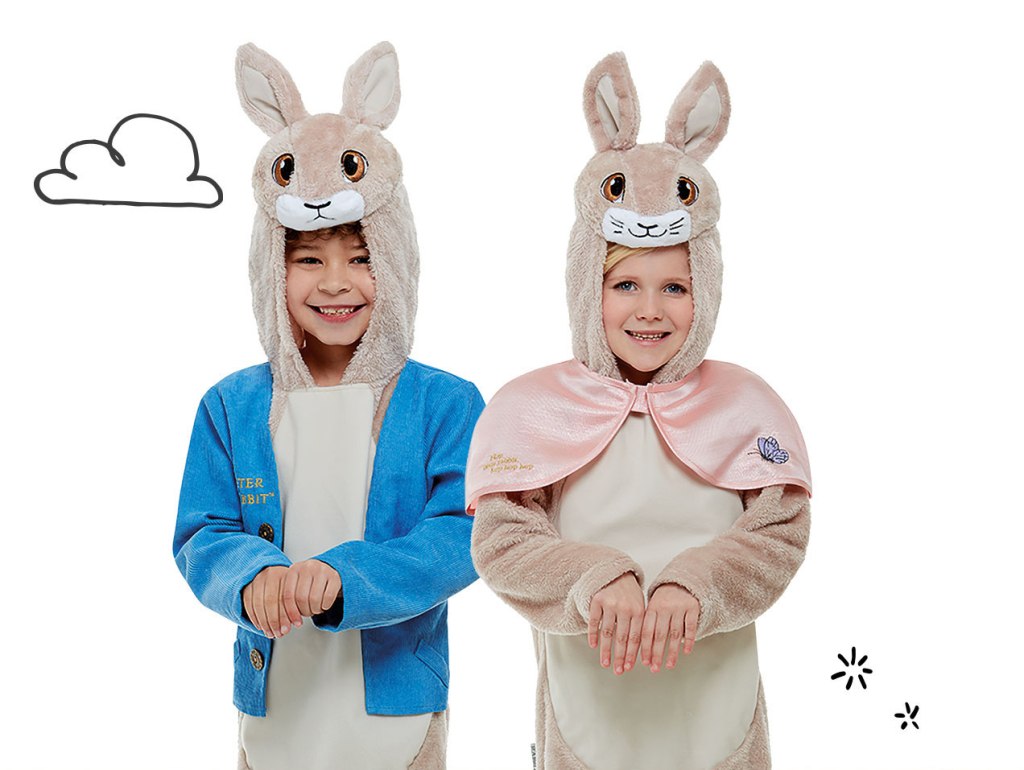 Willy Wonka
Your child will look like they've walked straight out of the Chocolate Factory in this Roald Dahl themed costume!
Matilda
Speaking of Roald Dahl, there's even a Matilda costume! Talk about putting the 'Secret Power' in 'Reading Is My Secret Power'.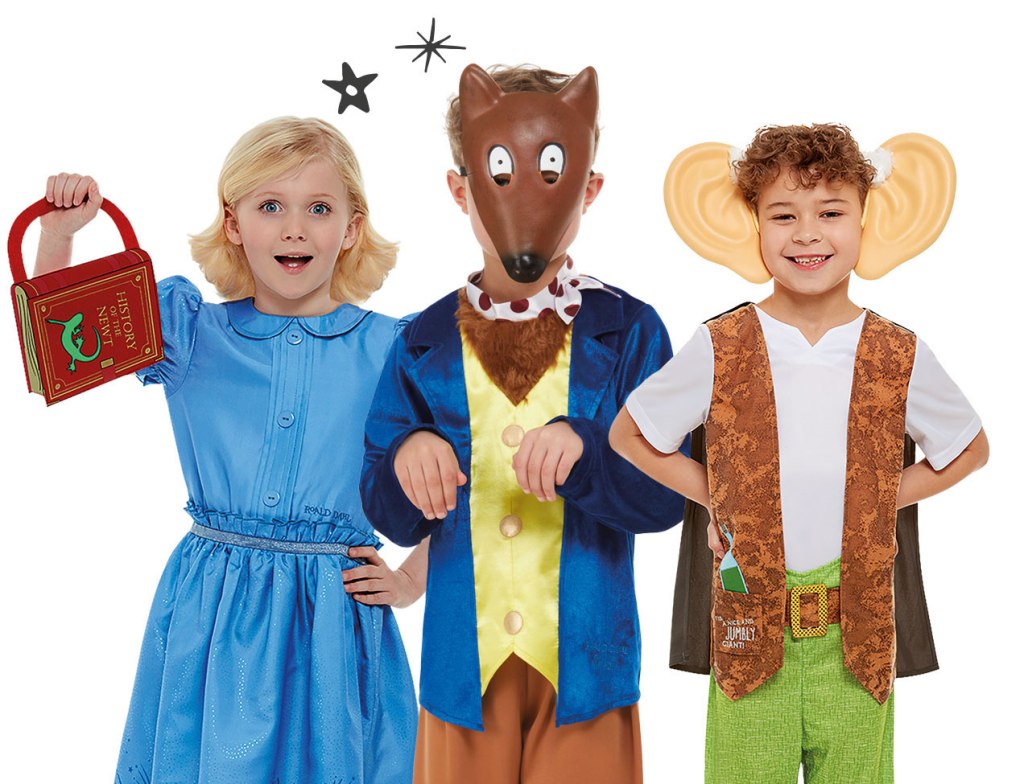 Superheroes Galore
It's expected that superheroes will be pretty popular with the theme this year! And whether your kid is into Marvel or DC, there's certainly a costume for them!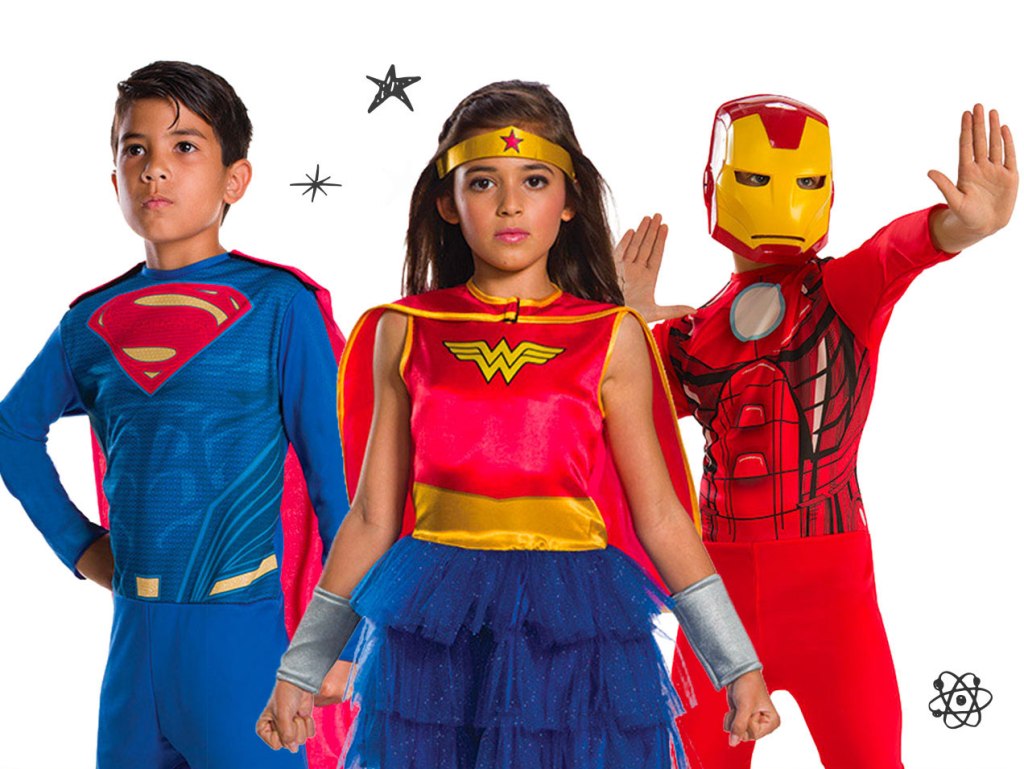 Missed Clairsy & Lisa? Catch up by clicking play below!