Tradies working at a property in Sydney were put on notice after the homeowner accused them of the 'criminal act' of using her new loo.
The note, signed Nadia, was taped on the toilet asking tradesmen to use the outdoor toilet "we are paying for", not the indoor toilets which she said were "not rightfully" theirs to use.
She added that the tradies had taken ""the virginity of our toilets" and "disrespectfully ignored the seal sign, ripped the tape and continued to use it".
"This is the second time I am cleaning your s**t from this toilet," she continued.
"This is a criminal act. Please don't do it again."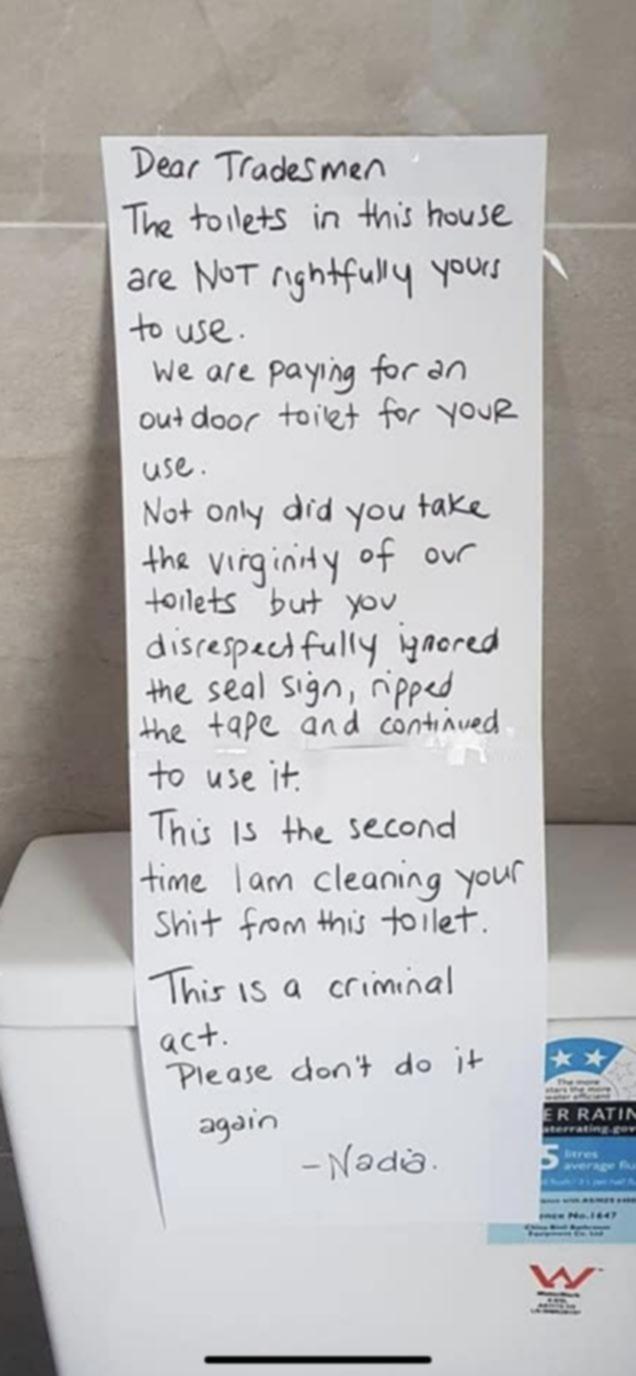 Access to clean toilets must be provided for workers while at work, according to SafeWork NSW.
"Where reasonably practicable, toilet facilities should be provided for workers, rather than relying on access to external public toilets," it says.
Missed Clairsy & Lisa? Catch up by clicking play below!