What started as a simple callout on Facebook over removing pen marks on a couch has turned… well, blue.
Aussie mum Rebekah posted a pretty common problem to the Mums Who Clean Facebook group… how to get pen off a fabric sofa.
As the tips poured in, the post has attracted more than 750 comments, it was something group member Janna said that really got some attention.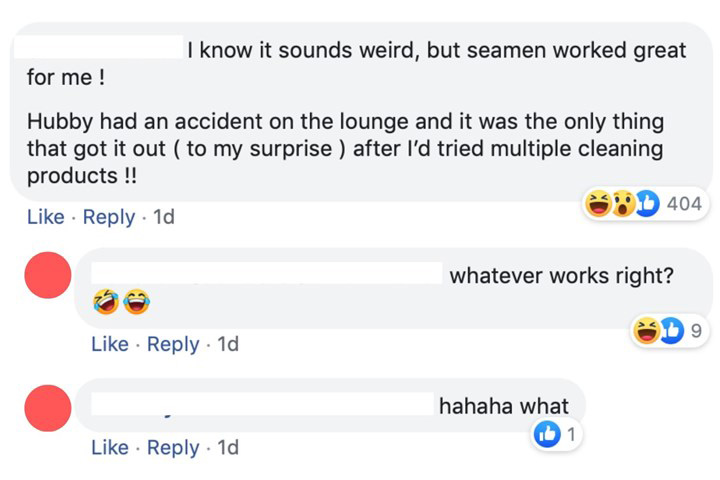 "I know it sounds weird, but seamen worked great for me ! Hubby had an accident on the lounge and it was the only thing that got it out ( to my surprise ) after I'd tried multiple cleaning products!!"
Say what now.
Her comment attracted more than 400 reactions… and comments such as:
"Whatever works right?!"
"….hahahaha, what"
"This is a whole new level of 'Babe I need some help to clean something' 😂"
"No need to buy a spot cleaner now"
"Honey could you take your Viagra tonight… I have some housework to do!!!😂"
Happy housework everyone.
Missed Clairsy & Lisa? Catch up by clicking play below!