Ooo boy.
One of the biggest TV shows over the past 12 months has straight-up been The Handmaid's Tale.
Even the book, written by Margaret Atwood, which was a bestseller when it was first published in 1985, got yet another best-selling run only last year.
The story is set in a dystopian future where a totalitarian society, based in a place called Gilead, subjects fertile women, called "Handmaids", into child-bearing servitude.
It's unsettling, compelling and, chances are, you've seen it or, at the very least, heard of it.
But for one group of people working on a development in NSW, it seems, that not only have they never seen, read or heard of The Handmaid's Tale… no one seems to have heard of Google either.
One of their latest land releases, based in south-west Sydney, has actually been called Gilead.
Worse, the tagline's use of the phrase 'master plan'.
We can't deal.
It was picked up on Thursday by Talk About Creative…
They later updated their post to say that all comments on the development's social streams had been hidden.
But a few slipped through…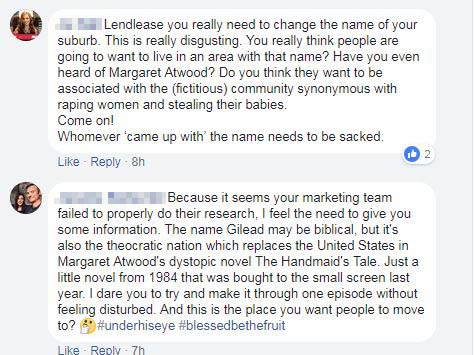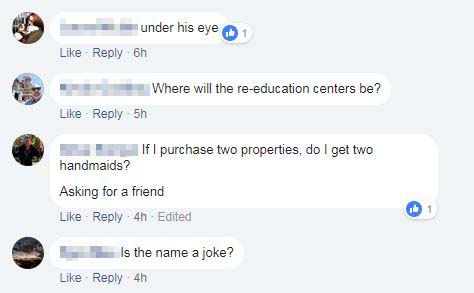 Blessed be the fruit.
Missed Clairsy & Lisa? Catch up by clicking play below!