Get ready, because this is one wild ride.
A screenshot was posted to Reddit's 'Choosing Beggars' subreddit on November 3.
In a nutshell, the bride gets $30,000 in wedding funds from family and friends then proceeds to tell guests she needs to reschedule the wedding… but get this: she said she was going to spend the cash on a honeymoon and to and to 'regain financial stability.'
She then directs guests to the gift registry for more gifts.
It hit the top global post on the site pretty quickly (and a warning, if you're not great with swear words, this might not be for you).
Here we go…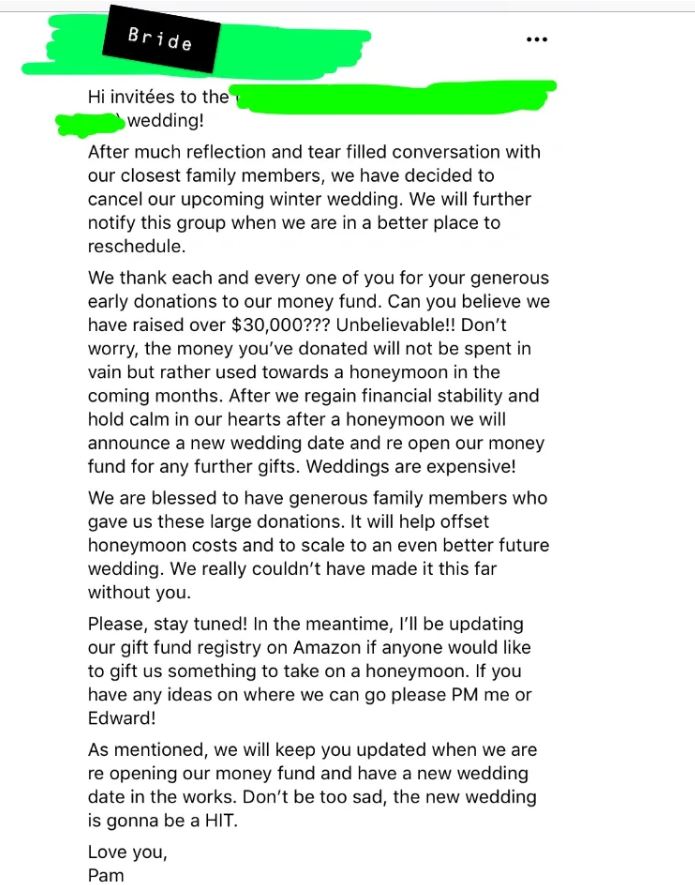 Redditors were left with just this exchange for hours.
But now, we have an update.
And it's 100% bonkers.
Let's read on…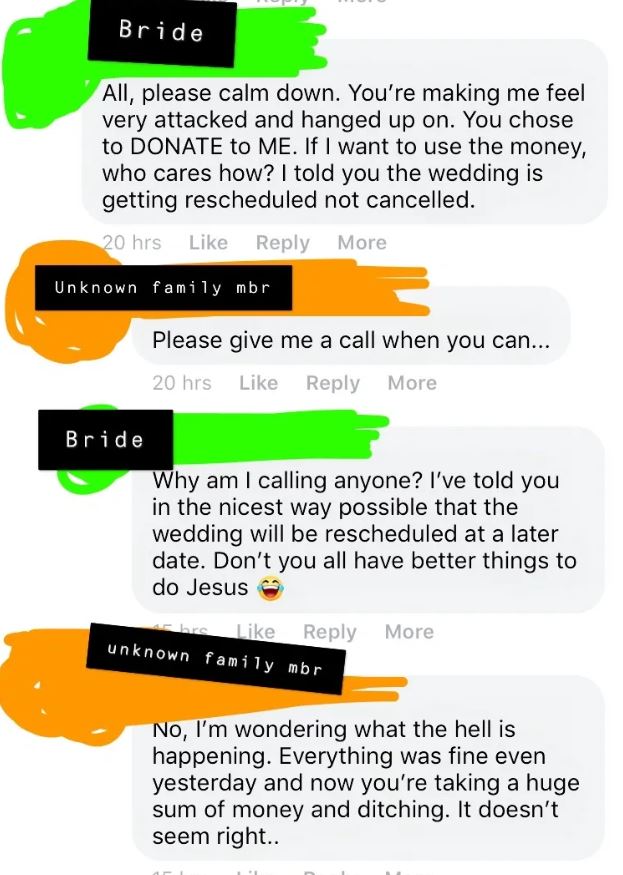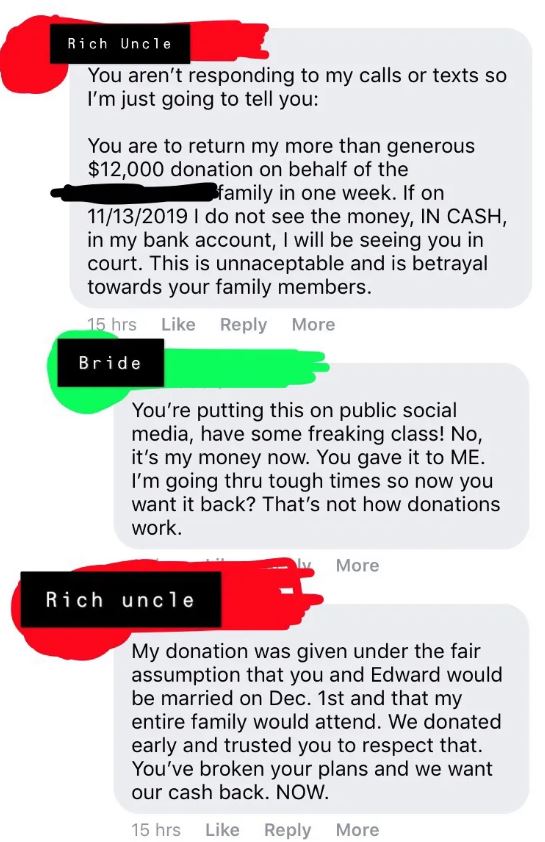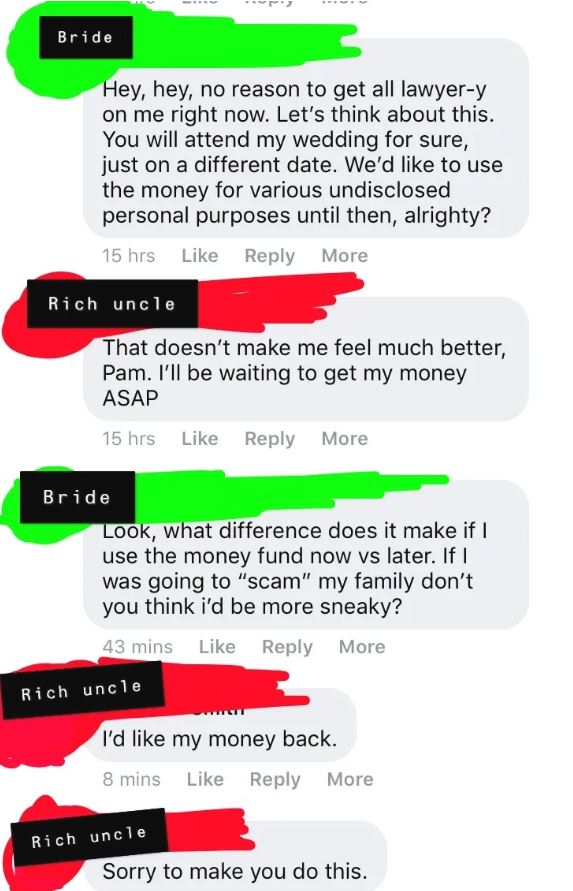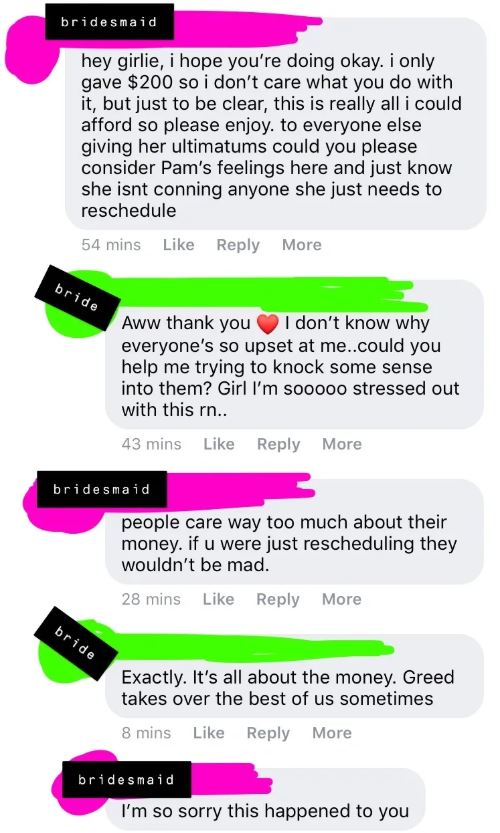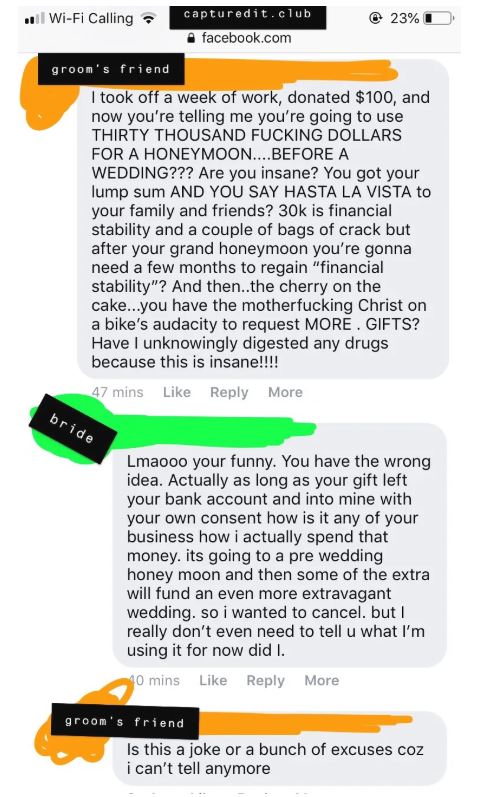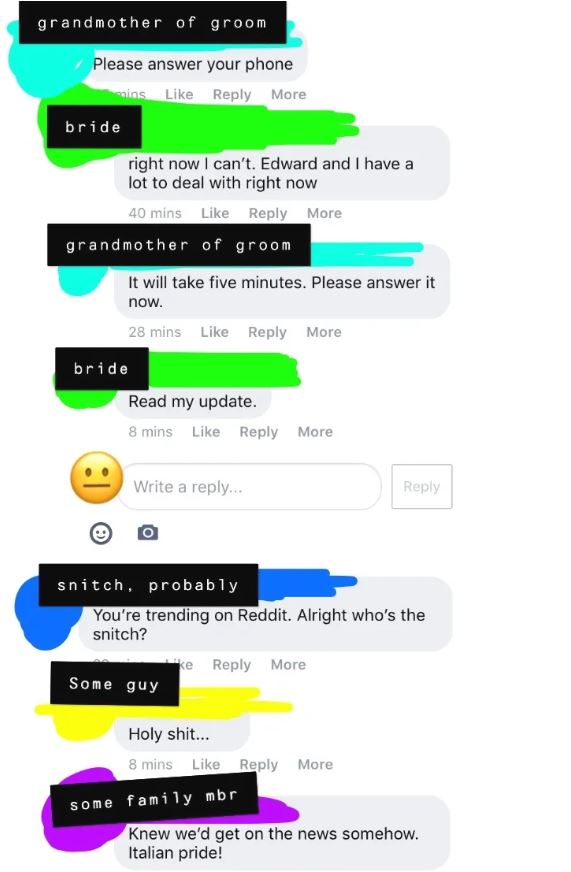 Yes, she quoted Genghis Khan.
We can't actually confirm that he actually said "silence isn't empty. It's full of answers," but OK.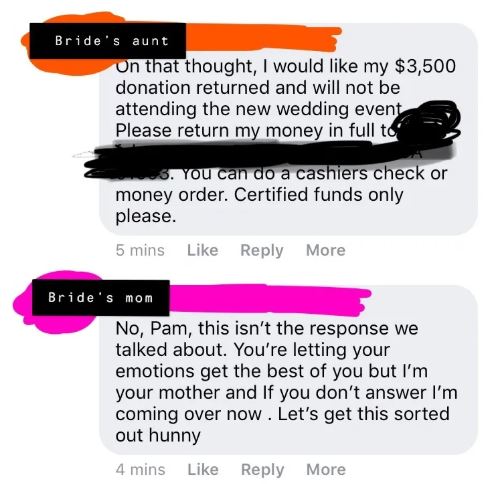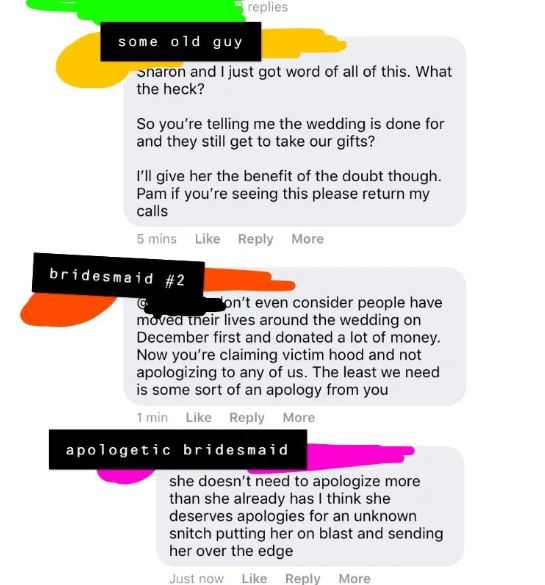 We'll let you know if there's another installment.
I need a cup of tea.
Missed Clairsy & Lisa? Catch up by clicking play below!