It looks as though the Coles' Little Shop collectables are are about to hit us again, if what appears to be an internal email is anything to go by.
A Christmas edition of the outrageously successful promotion appears to be on the cards from as soon as next week.
Five more Little Shop minis are expected to be available from December 7 for every $30 spent online and in store, Yahoo7 reported.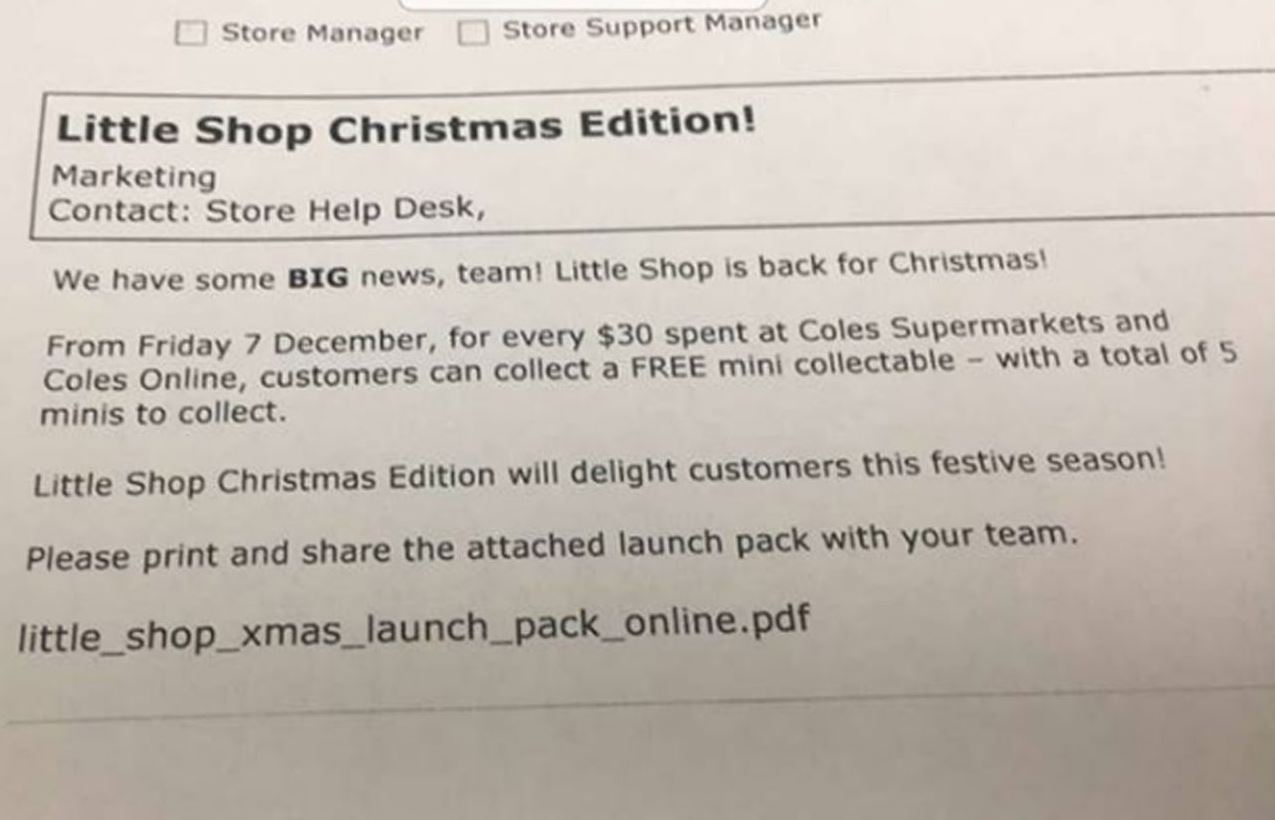 Coles have not confirmed nor denied the move, which has come a couple of weeks after Woolies' kicked off a similar Christmas minis campaign.
Woolies' Christmas Pop-Outs range is made up of 12 collectibles, including a Santa, Reindeer, Elves, a Gingerbread Man and a Snowman. Customers receiving one for every $30 they spend. Instead of a folder to keep them in, a Christmas Tree Stand can be bought.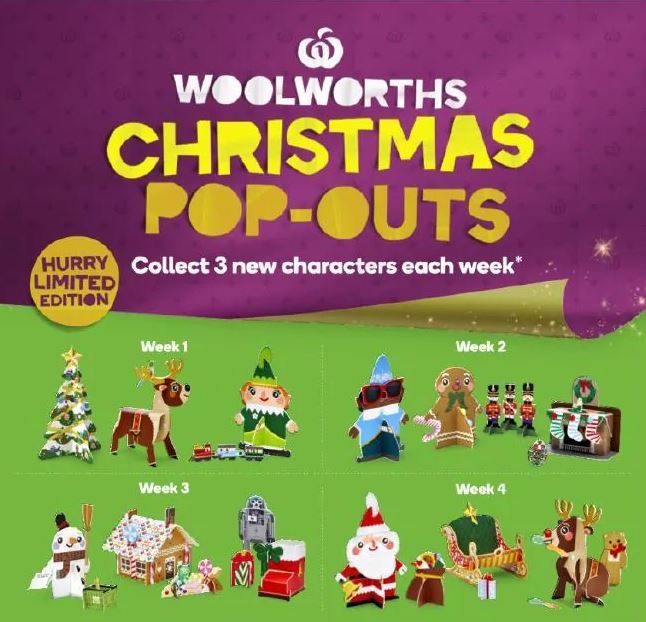 The Pop-Outs haven't exactly been the runaway success of the Little Shop promotion – the biggest difference being that the Pop-Outs are made of cardboard.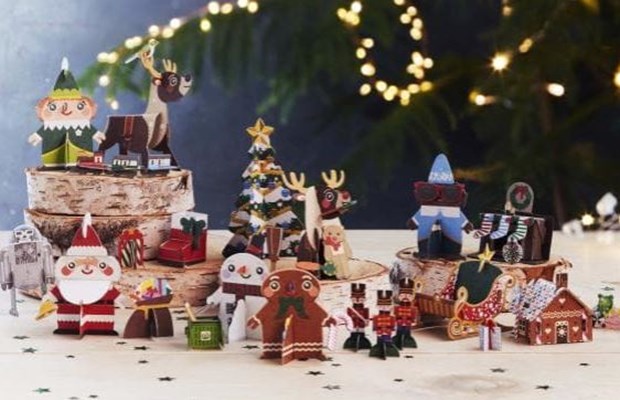 "Our team has spent a great deal of time ensuring that we considered the environmental impact when putting this together and we are proud to say that the range is 100 per cent Aussie made and fully recyclable," Woolies previously stated.
However, it seems the sentiment has fallen short with Little Shop addicts, with one Facebooker deadpanning: "Sorry Woolies but cardboard cutouts of random Christmas characters just doesn't compare to Coles minis"