An Aussie driver has taken to Facebook to share their newly-transformed car, featuring cheap glitter vinyl sheets from Kmart.
Photos show the updated Toyota Yaris' bonnet, roof and boot covered in the metallic grey wrap.
While the thrifty driver was proud of their work, members of the Facebook group 'Kmart Unhacks & Roasts' were less than impressed.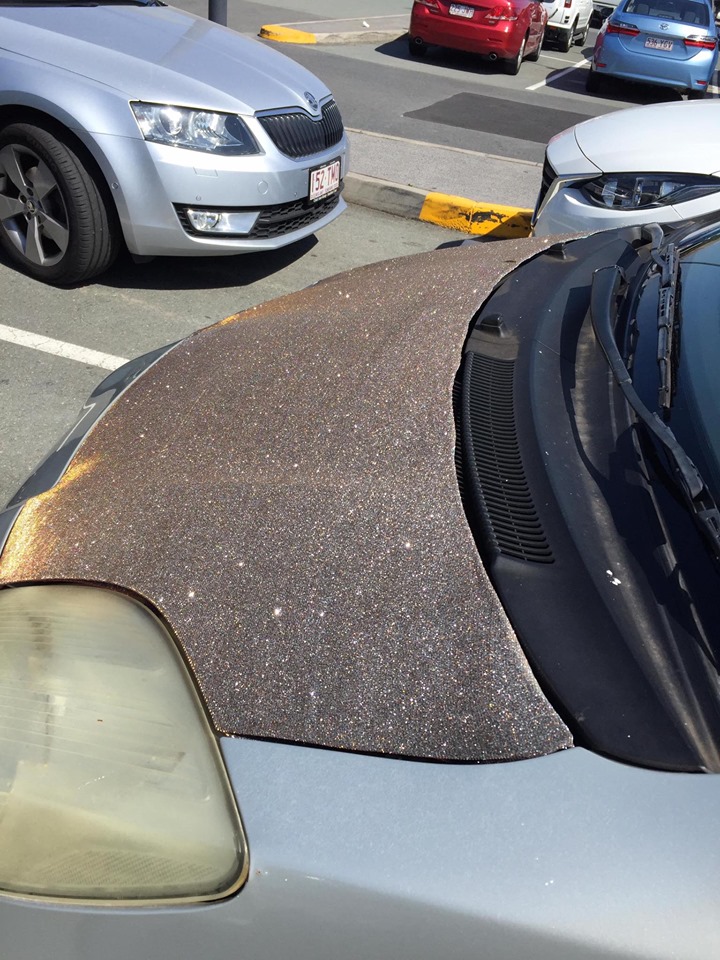 "How to ruin your car 101," one DIY-er wrote.
Another added: "Possibly the only thing holding the car together, while the poor little Yaris just wants to find a hole to curl up and die in."
Others agreed that it should go "in the contact crime hall of fame".