Ken Kawamoto has made the T-shirt of parental dreams.
The Google software engineer, and dad, made a shirt with a purpose.
It makes your kids want to give you a back massage.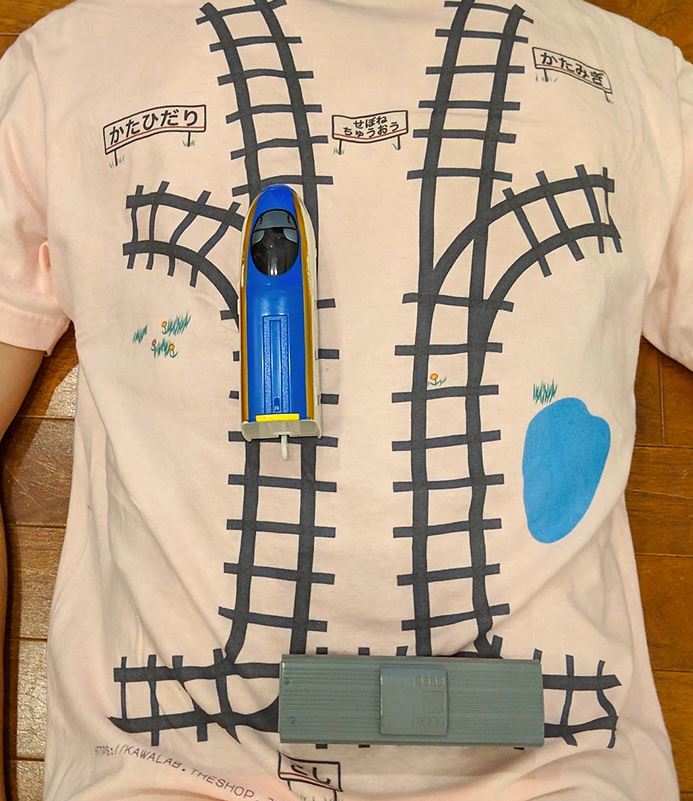 Umm, what.
Like a lot of kiddos, Ken's son is super into trains, so he based his idea on that.
The train tracks are in special areas called "Right Shoulder," "Left Shoulder," "Spine," and "Lower Back." This way, the shirt wearer can indicate where the train needs to be driven enthusiastically.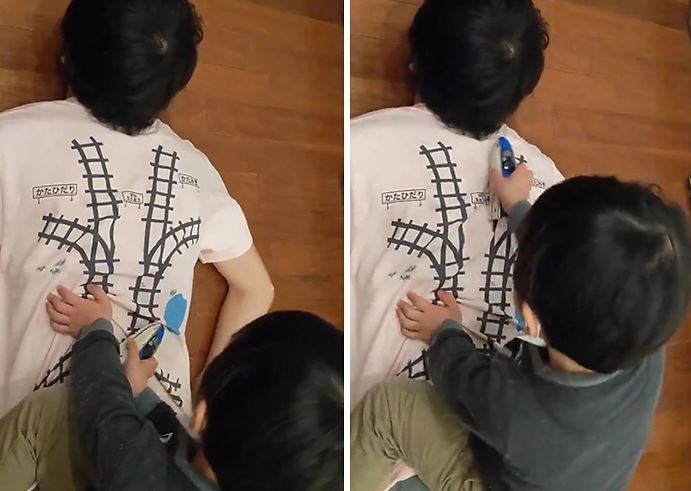 Best of all, if you can't be bothered making your own version (um, race track, anyone?), you can buy one here for about $AU32.
Pics via Bored Panda