Arnott's sent bikkie and chocolate lovers alike into an absolute frenzy last year with the reveal of their biscuit-inspired chocolate range.
From Iced VoVo's to Scotch Finger (BEST) and even Wagon Wheels, the range brought us some of our favourite Arnott's biscuits coated in delicious chocolate.
And now they've just announced a new biscuit being added into the range – the ever-so-humble Butternut Snap!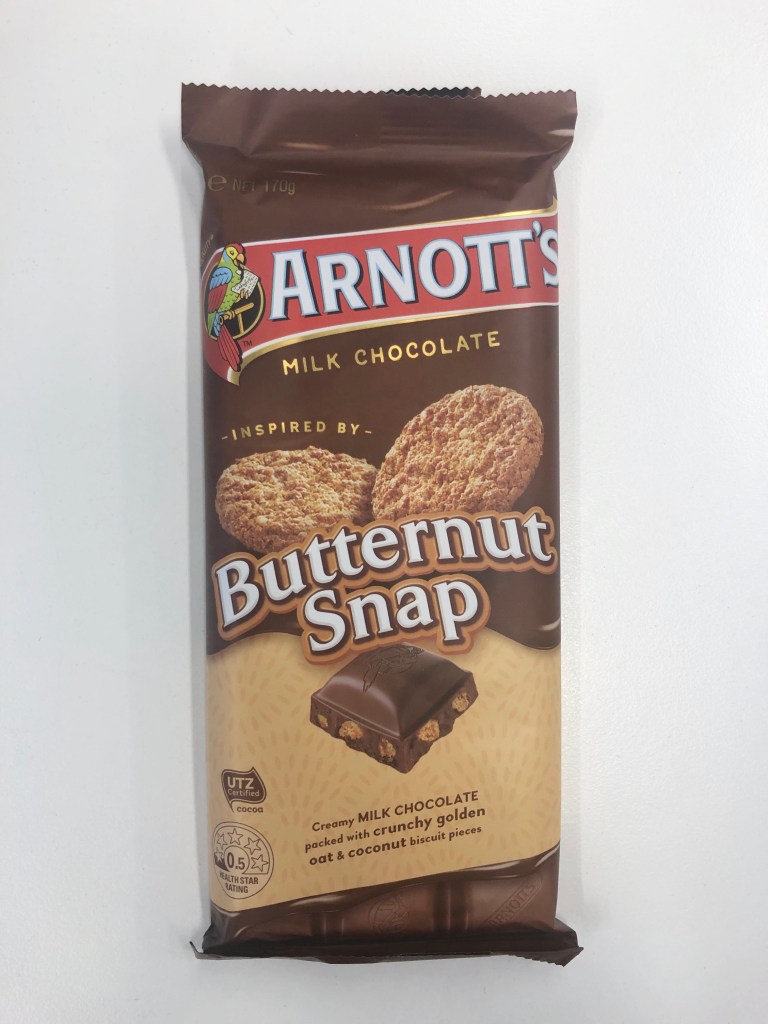 This newcomer takes the crunchy golden oat and coconut biscuit and turns it on it's head with a coating of decadent milk chocolate.
And trust us, we were lucky enough to have a little taste test here in the office and it's GOOD!
Perfect for a piece, or ya know, a whole block with a cup of tea!
Everyone else will be able to get their hands on the Butternut Snap Chocolate Block when they hit the confectionary aisle at IGA stores and independent retailers next week!
Missed The Bunch with Clairsy & Lisa? Catch up by clicking play below!