A rich and delicate balance between meat and tomato, the perfect combination of garlic and herbs, combined with real pasta and stuffed in a sausage! Jase & PJ's Spaghetti Bolognese Sausage is packed full of flavour!
After days of rigorous taste testing by a certified Italian Nonna, the Spaghetti Bolognese Sausage received it's final tick of approval!
And now it's time for YOU to get your hands on it!
Start bidding below on Jase & PJ's limited edition Spaghetti Bolognese Sausage.
*All bids must be from residents of Victoria, Australia*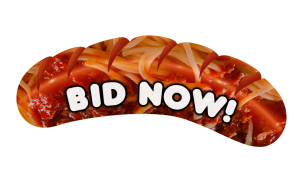 Missed Clairsy & Lisa? Catch up by clicking play below!