Secret menu's have many foodie fans fizzing.
But it's hard to uncover these secret menu, as they are secret after all.
KFC's secret menu isn't so secret anymore however.
If you have the KFC app you will be able to access a 'secret menu' that offers three new burgers, each with a delicious twist.
To get access to this 'secret menu' you'll need to download the app, select your nearest store, tap 'order' and when the menu appears, drag the screen down.
A cartoon version of Colonel Sanders will appear as you swipe and he will grow bigger until the menu suddenly appears.
'Discover unreleased treats that have never seen the light of day – until now. I update the menu regularly so keep checking back,' the menu description reads.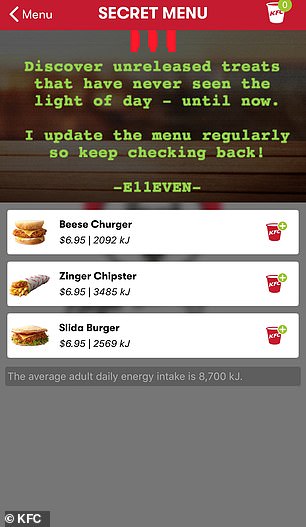 A KFC spokesperson told Daily Mail Australia: 'As you know, The Colonel is famous for his secrets including his 11 herbs and spices, but yes we can confirm there's a secret menu within the KFC app.
'It's a secret menu for a reason, so we encourage Aussies to download the KFC app and get scouring. There's a bunch of clues hidden in the website, app and on Facebook which will help uncover these never seen before KFC products.
'The Colonel has more to reveal in the coming weeks, so keep your eyes peeled.'
The 'secret menu' is said to be available at all stores across Australia.
The KFC secret menu (AT PRESENT TIME):
THE BEESE CHURGER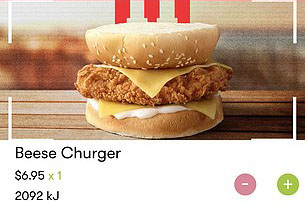 This is a regular burger with a Zinger fillet, cheese and mayo, but what makes this one different is that the buns are flipped upside down.
THE ZINGER CHIPSTER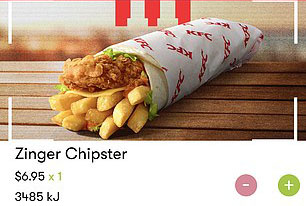 This is a 'next level' Twister with a Zinger fillet, fresh lettuce, cheese and sauce in a tortilla and stuffed with golden chips.
THE SLIDA BURGER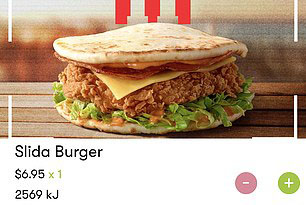 KFC's take on a 'low carb' burger: a Zinger fillet, smoky bacon, fresh lettuce, cheese and sauce between two flatbread buns.
Missed Clairsy & Lisa? Catch up by clicking play below!