Coffee loves rejoice!
Getting that perfect cup of caffeine at home is very important for this obsessed with their morning coffee but it's not always going to be a cheap endeavour.
Most at home coffee machines, or at least the good ones anyway, can cost you an absolute fortune. And good quality coffee is not something you necessarily want to cheap out on.
And so you can imagine our shock and absolute excitement when we heard word that an espresso machine from good old Kmart not only hit the market at a seriously CHEAP price, but that it's actually better than some of the high-end ones out there!
According to Australian consumer advocacy group, CHOICE, the $89 variant actually smashes a $949 competitor in both taste and consistency when it comes to brewing a cuppa.
CHOICE put 34 different coffee machine to the test, looking at their style, ease of use, taste and price, with the Anko Espresso Coffee Machine available at Kmart raking in an amazing review.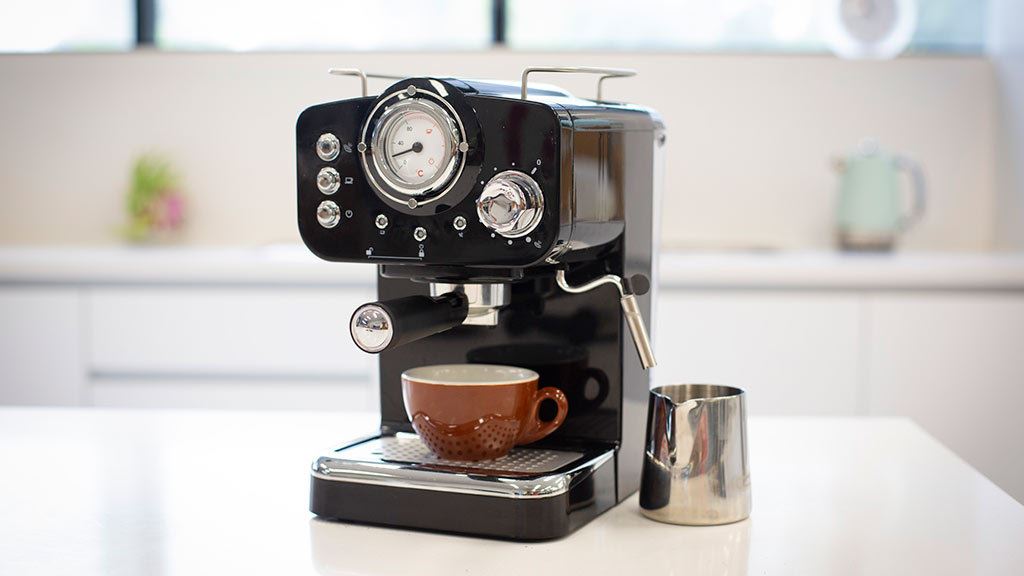 "The overall score we gave the Kmart Anko Espresso Coffee Machine is not far off (and in some cases higher than) the scores we've given to machines that are significantly more expensive," the group wrote.
"Alongside pluses for good looks, taste and consistency of temperature, this machine does have it's shortcomings and is not going to be the most solid alliance in your kitchen," they added.
"But at that bargain price, it's tough to overlook as a contender."
And here's the good bit!
"In a blind test by our coffee taste testers (who are all professional baristas and industry experts), the Kmart machine received a score of 70 per cent on the taste test."
This is in comparison to the DeLonghi La Specialista, which costs $949, and scored 65 per cent in the same test.
Another win for everyone's fav discount store, Kmart!
But if you want to get your hands on one, we'd say you should probably act fast! Following this sort of review, they're likely to sell out quick smart!