Vegan fast food is so hot right now.
Hot on the heels of Domino's and Hungry Jack's launching their own vegan menu items, McDonald's are trying their hand at plant-based noms.
More specifically, vegan McNuggets.
Even more specifically, they're in Norway.
The "Vegetarnuggets" (wtf that name) are made with a mashed potato base mixed with chickpeas, onions, carrots, and corn. They're reportedly also coated in breadcrumbs and then deep fried until crispy.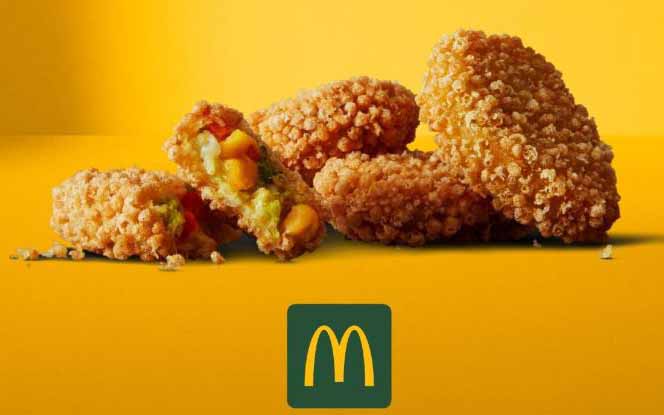 Macca's in Norway is already pretty veggo-savvy – they also have a vegetarian McFeast, made with a veggie and bean-based patty.
Your move, McDonald's Australia…
Missed Clairsy & Lisa? Catch up by clicking play below!