Just days after we learned the truth behind the 'e' symbol next to the weight of some grocery items, more shoppers have come forward over such discrepancies.
Last week, both Coles and Woolies were dragged over some products being underweight before it was pointed out that the 'e' next to the weight stood for 'estimate'.
Now, three more incidents of underweight meat have surfaced, one customer even using the supermarket's own scales to show the difference.
"Just bought packaged minced beef at your Huonville, Tasmania store," shopper Kate posted to Woolworths via Facebook.
"Was labelled 500gm, but when I got home and weighed it, it was 267gm, including packaging.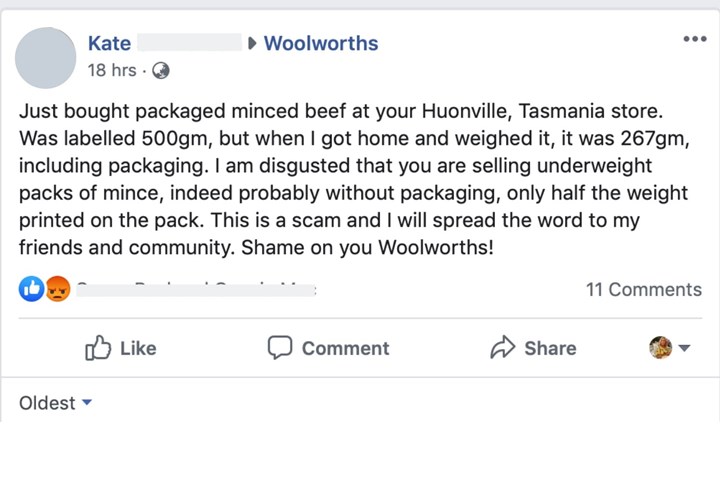 "I am disgusted that you are selling underweight packs of mince, indeed probably without packaging, only half the weight printed on the pack. This is a scam and I will spread the word to my friends and community. Shame on you Woolworths!"
Woolies responded that they "take incidents like this very seriously" and had escalated the complaint.
Another shopper posted a picture showing how her 500g pack of chicken mince was just 322g – on Woolworths scales.
"This is so wrong. 500gmE … Weighs in at 322gm. What a bloody rip off!" they wrote, to which Woolies agreed, saying that it "didn't look right at all".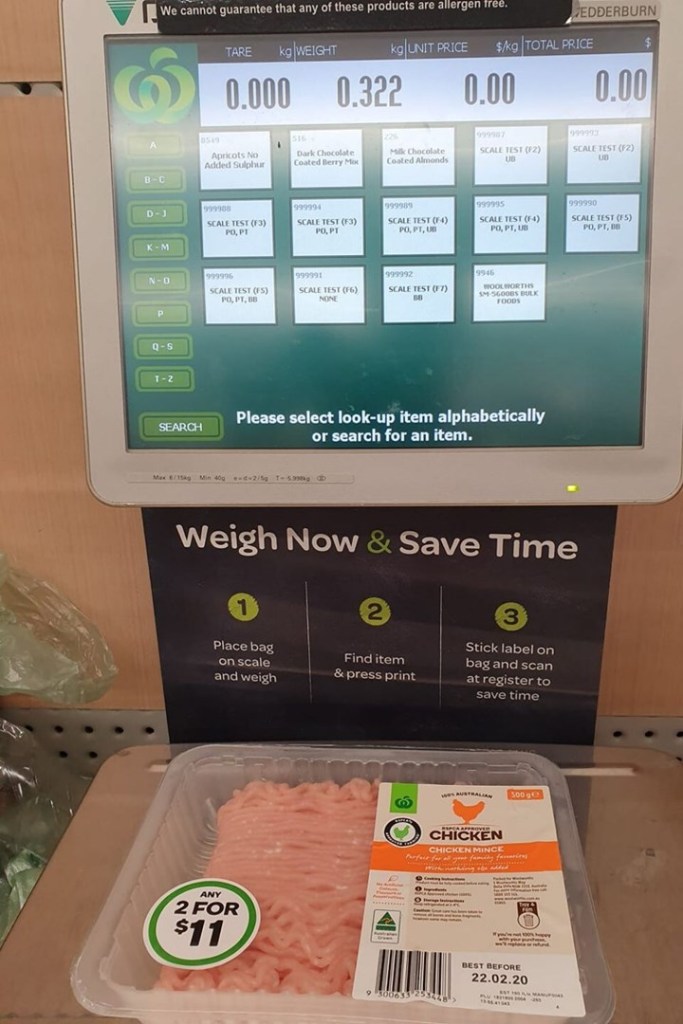 Coles wasn't immune to the complaints either.
Shopper Helen said she had bought 500g of mince from Coles but, upon placing the meat on her kitchen scales, discovered it was under.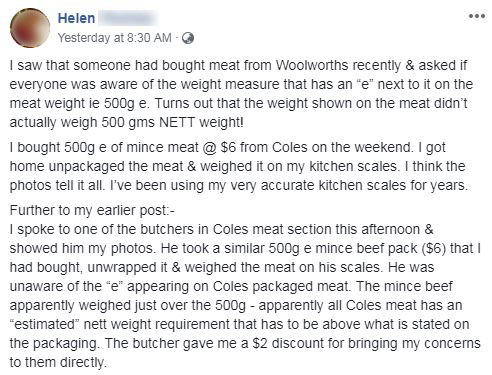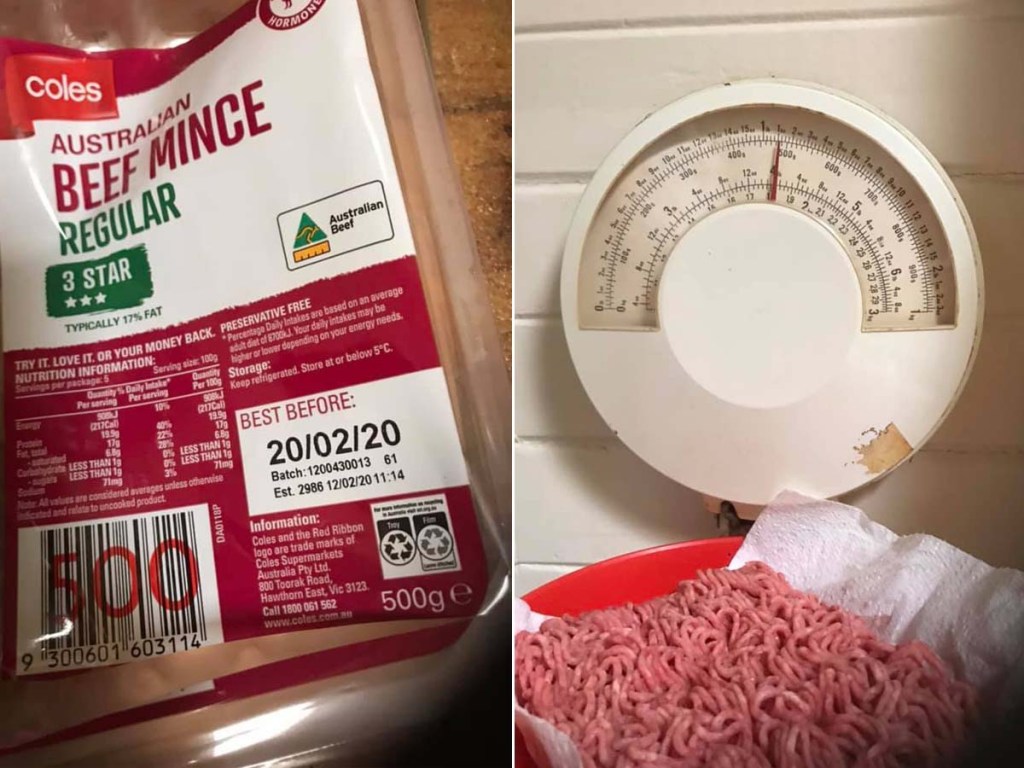 She added that she went back to Coles to speak to a butcher.
"He took a similar 500g 'e' mince beef pack ($6) that I had bought, unwrapped it & weighed the meat on his scales," Helen wrote in her update.
"He was unaware of the 'e' appearing on Coles packaged meat. The mince beef apparently weighed just over the 500g – apparently all Coles meat has an 'estimated' nett weight requirement that has to be above what is stated on the packaging."
She added that the butcher gave her a $2 discount for bringing the issue directly to them.
– with New Idea Food
Missed The Bunch with Clairsy & Lisa? Catch up by clicking play below!