A hot new trend is emerging for collectors on Marketplace and eBay, but also for those who aren't keen on Macca's new paper straws.
A handful of plastic ones are being flogged for as much as $1500.
The listings come as McDonald's nears the completion of phasing out the plastic straws as part of a promise to remove 868 metric tonnes of plastic a year from its operations.
While one opportunistic seller on eBay is offloading one of the famous red, white and yellow striped straws for $1500, there's another at the slightly more budget conscious price of $1300.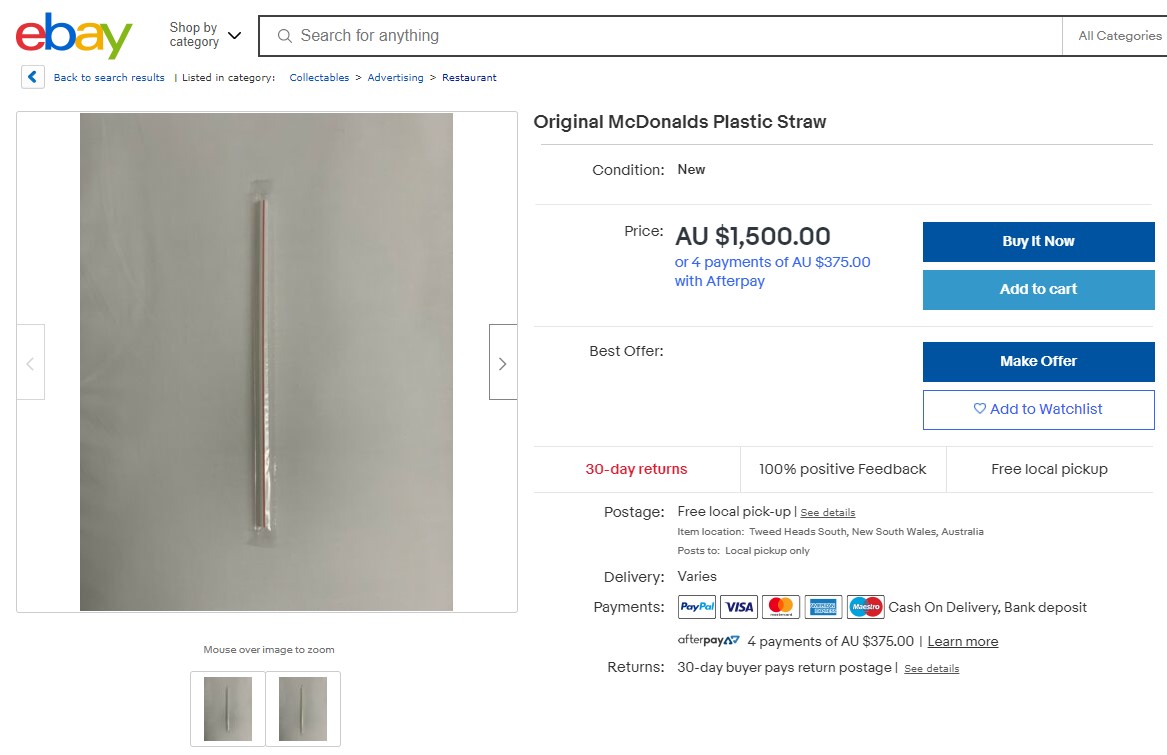 And sure, while both those listings have Afterpay available, the savvy plastic straw shopper might want to head over to Marketplace.
The following items seem just as good quality as those on eBay but comparatively, these WA hustlers are pushing the true bargains…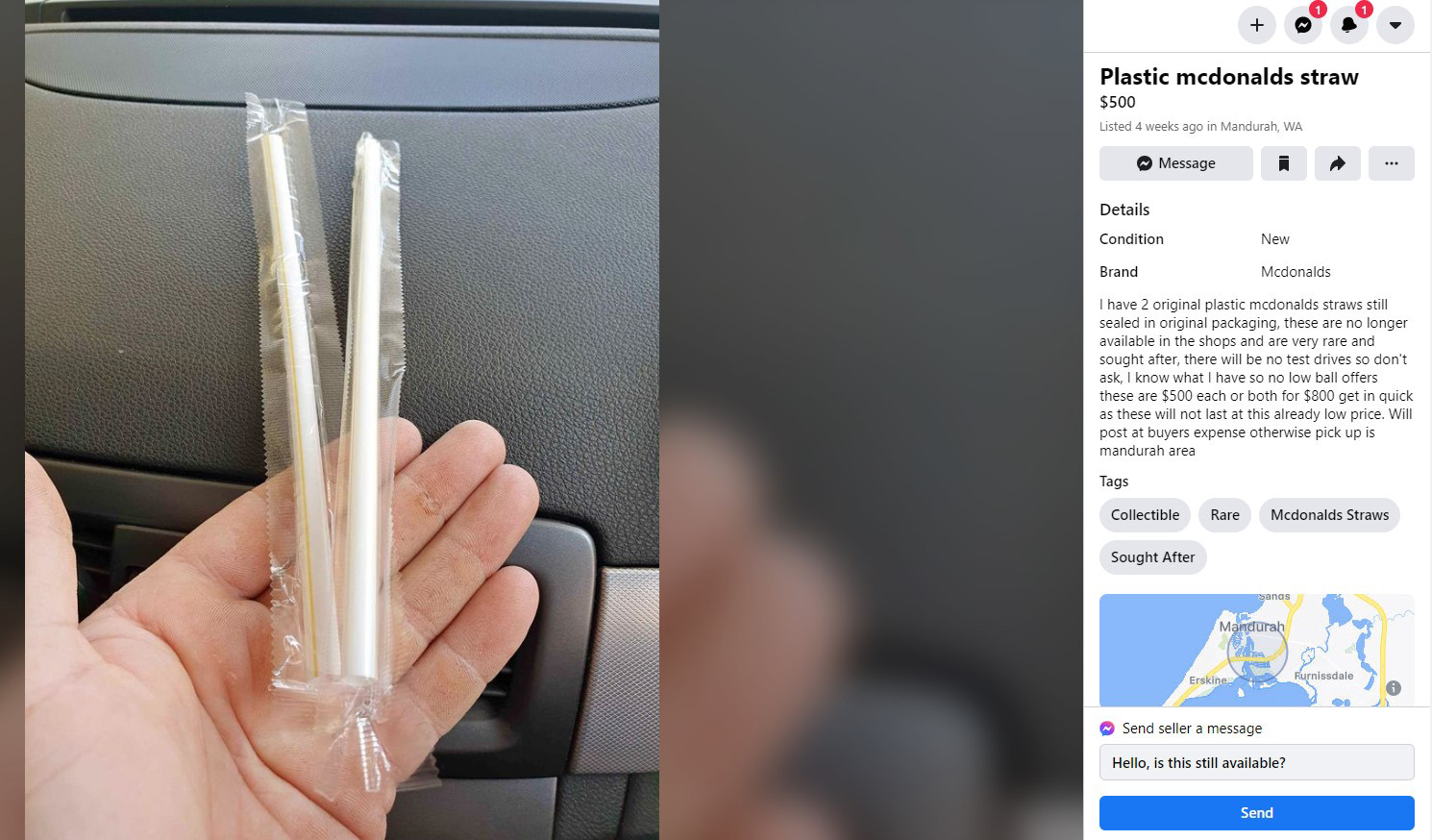 "I have 2 original plastic mcdonalds straws still sealed in original packaging, these are no longer available in the shops and are very rare and sought after, there will be no test drives so don't ask, I know what I have so no low ball offers these are $500 each or both for $800 get in quick as these will not last at this already low price. Will post at buyers expense otherwise pick up is mandurah area."
And this…
"I have 2 x original unopened plastic McDonald straws I'm looking to pass onto a fellow collector dm for serious enquirers only."
And this…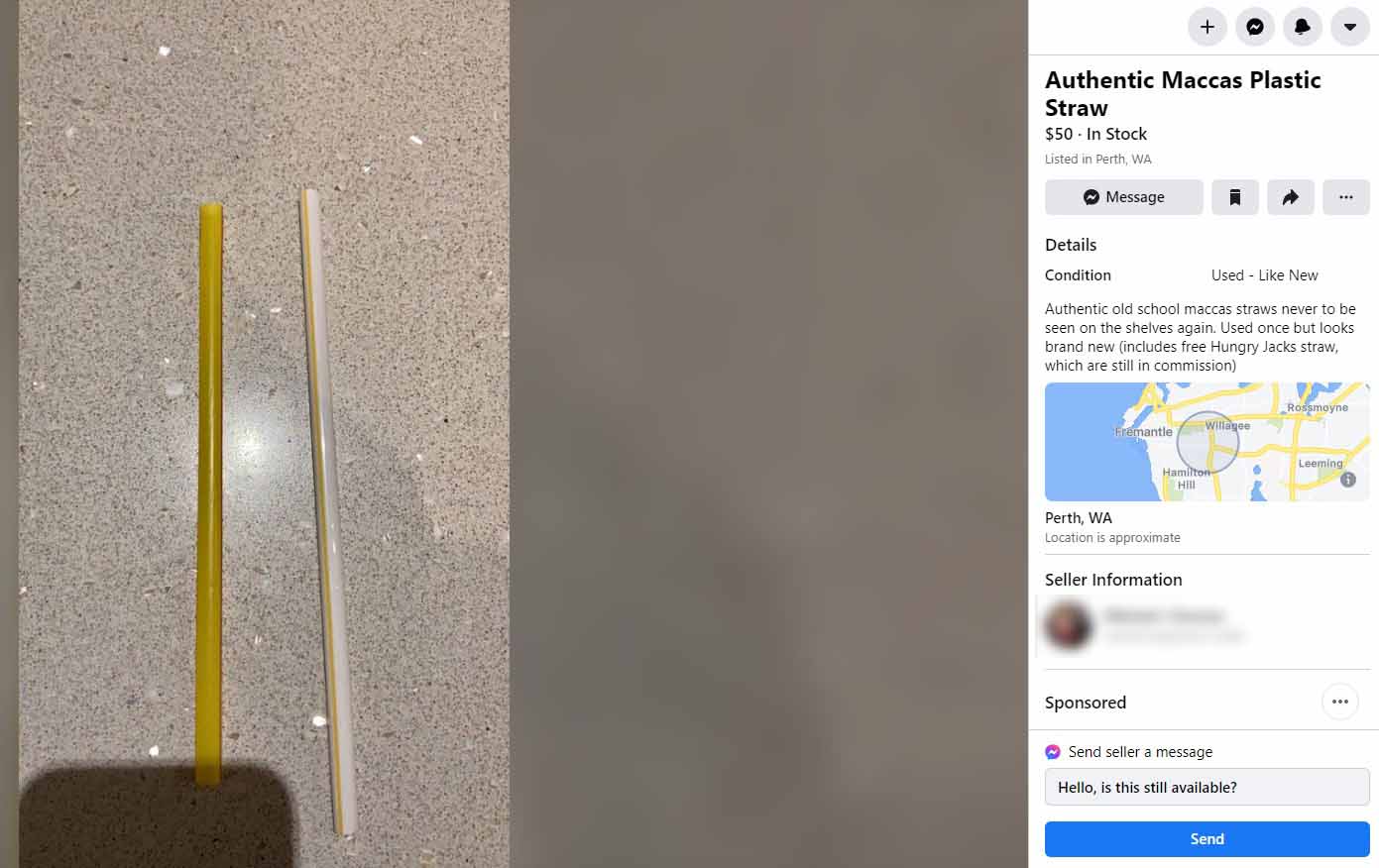 "Authentic old school maccas straws never to be seen on the shelves again. Used once but looks brand new (includes free Hungry Jacks straw, which are still in commission)."
And how's this for a true vintage yellow straw…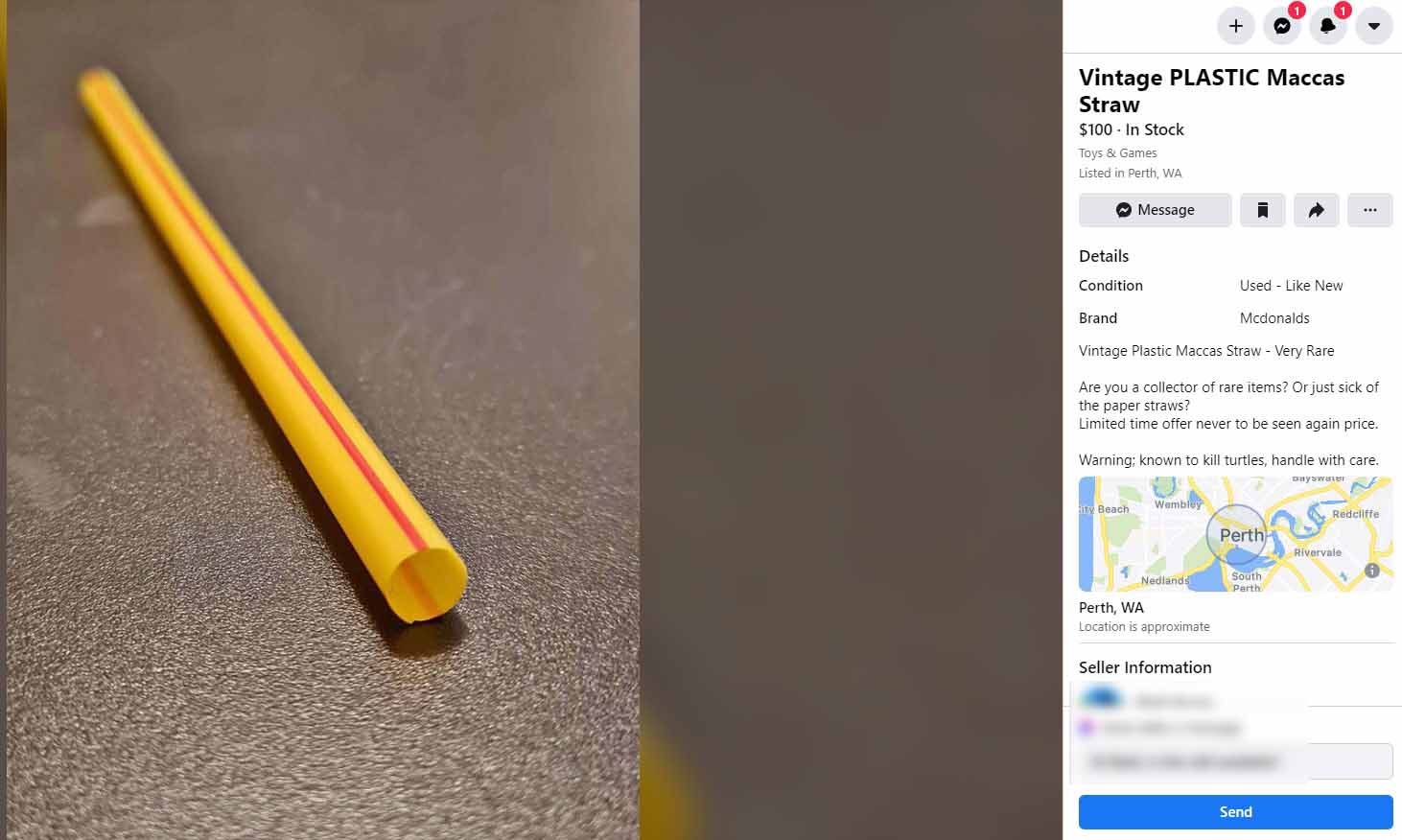 "Vintage Plastic Maccas Straw – Very Rare. Are you a collector of rare items? Or just sick of the paper straws? Limited time offer never to be seen again price. Warning; known to kill turtles, handle with care."
Missed The Bunch with Clairsy & Lisa? Catch up by clicking play below!