The crew at Streets have absolutely nailed their latest assignment, a Calippo which is basically a Lightsaber.
Even the packaging looks like a futuristic Lightsaber. Pew-pew!
The 6-pack has two flavours: Imperial vs Republic Blueberry and Watermelon and they're available now!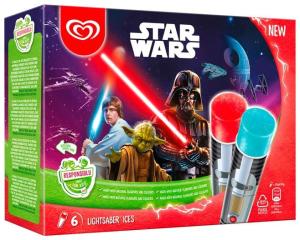 Missed The Bunch with Clairsy & Lisa? Catch up by clicking play below!