An online post has revealed the truth behind the 'e' next to the weight on some groceries.
It all started with a social media post about butter.
One shopper was disgruntled that her 250g pat of butter was, upon weighing it at home, actually only 220g.
In the comment thread, another pointed out that the 'e' next to the weight stood for 'estimate'.
Now, shoppers are seeing the little 'e' everywhere at Coles and Woolworths, and they're calling the supermarkets out for products being underweight.
For instance, a pack of mince from Woolies was found to be almost half the advertised weight after the customer weighed it.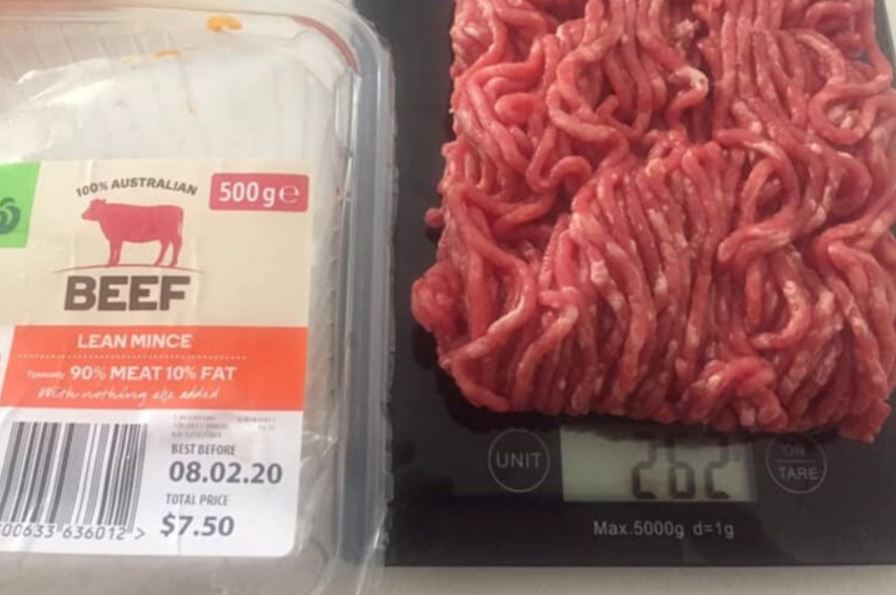 Shopper Andrew complained his Coles mince was 22g less than the advertised 500g.
"You sold me a premium product and didn't provide me with the stated weight of said product to the per KG price ($16 a kilo) that I paid?" Andrew posted on Coles' Facebook page, showing four portions of the '500g' of mince, which weighed 115g, 118g, 122g, 123g… so, a grand total of 478g.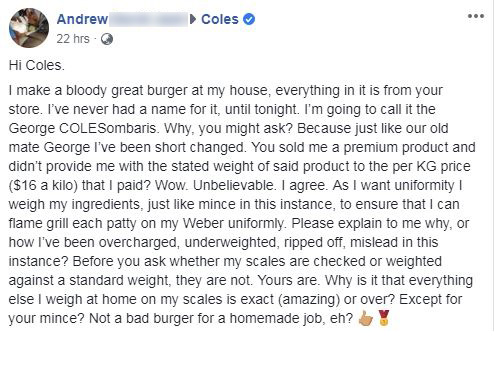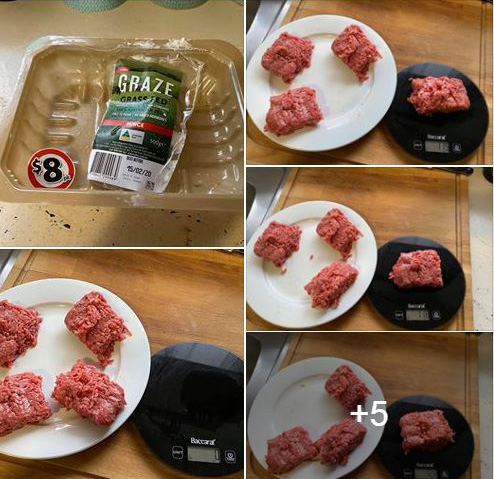 "Wow. Unbelievable. I agree. As I want uniformity I weigh my ingredients, just like mince in this instance, to ensure that I can flame grill each patty on my Weber uniformly… Please explain to me why, or how I've been overcharged, underweighted, ripped off, mislead in this instance? Before you ask whether my scales are checked or weighted against a standard weight, they are not."
According to FoodInfo.net, the 'e' sign indicates an "average value".
"Packaging machines in the food industry are not completely accurate; there will always be a margin of inaccuracy."
Now you know.
New Idea Food
Missed Clairsy & Lisa? Catch up by clicking play below!