Everyone loves a freebie and thanks to a little unknown tip that's being shared online, you might be able to grab a freebie.
A savvy shopper has taken to Facebook group 'Markdown Addicts' showing just how she got a leg of lamb, for nothing!
The shopper said "Scored my first free item from Coles today," before showing a photo of her free meat alongside her receipt.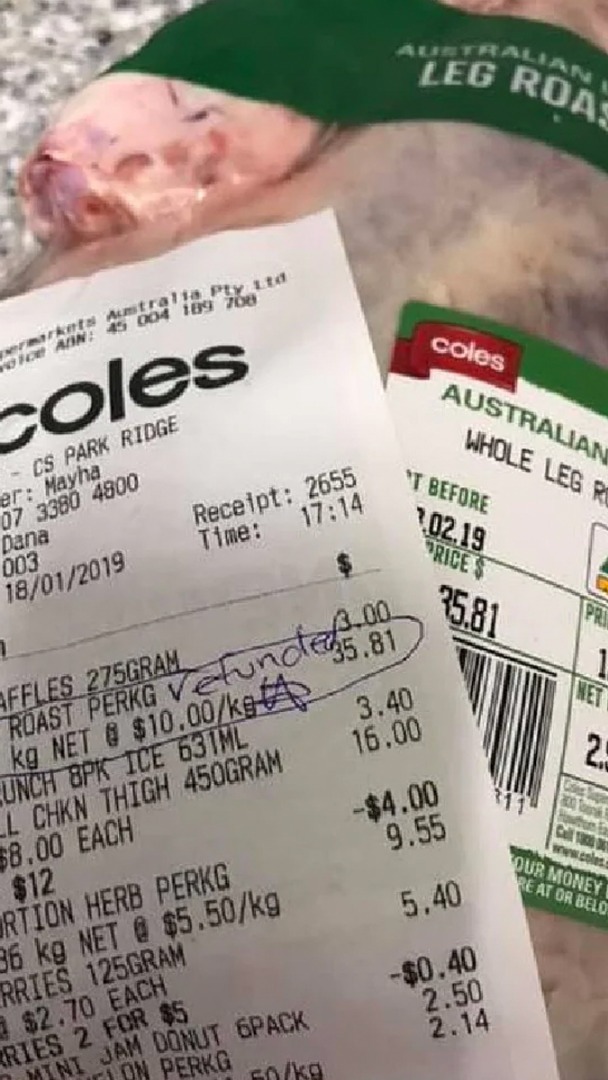 All that happened was thanks to an unknown code of practice that operates in Australia's major supermarkets, including Woolworths, Coles and Aldi.
Under Australian consumer law, if an item scans at a higher price than the displayed price, the business is required to refund the difference.
However, most supermarkets are signatories to a voluntary national scanning code of practice, that means if the price isn't right at checkout, the customers get it for free.
Coles said in a statement "Our Promise on Price Scanning goes above and beyond the requirements of the Australian Consumer Law which requires businesses to refund the difference between any overcharged amount and the correct price of the item.''
Missed Clairsy & Lisa? Catch up by clicking play below!