One person has taken the Coles and Woolworths mudcake hack a step further with this 'cake' made of Tim Tams.
A quick primer: the Woolies/Coles Mudcake Hacks Facebook page shares ideas on how to make the humble supermarket staple look ah-mazing with almost zero effort at all.
Basically, why bake a cake when you can assemble one?
But for one new member, this assembly has been taken to a new level. Eight levels, to be exact.
Hayley Flynn's Tim Tam 'Cake' has gone bonkers, attracting upwards of 500 reactions in just an hour of being posted.
Her creation, made up of 270 Tim Tams, is for her husband's 40th birthday.
The Tim Tams were stacked over eight levels with a mudcake on top.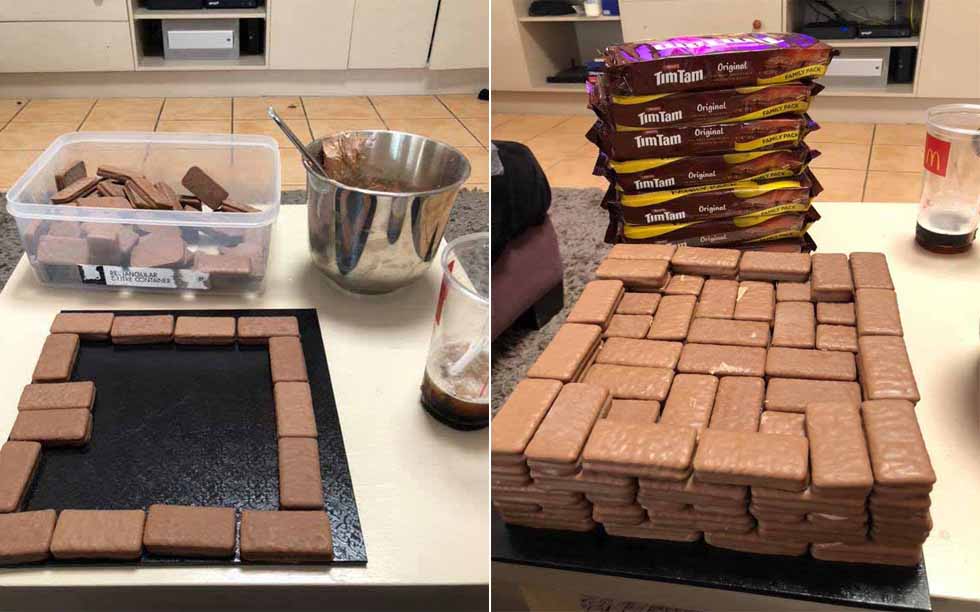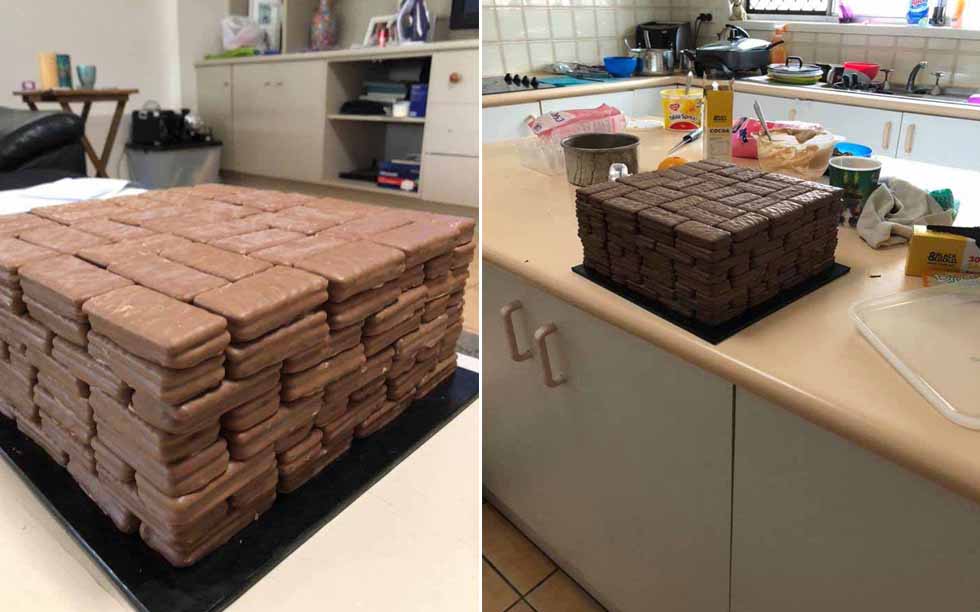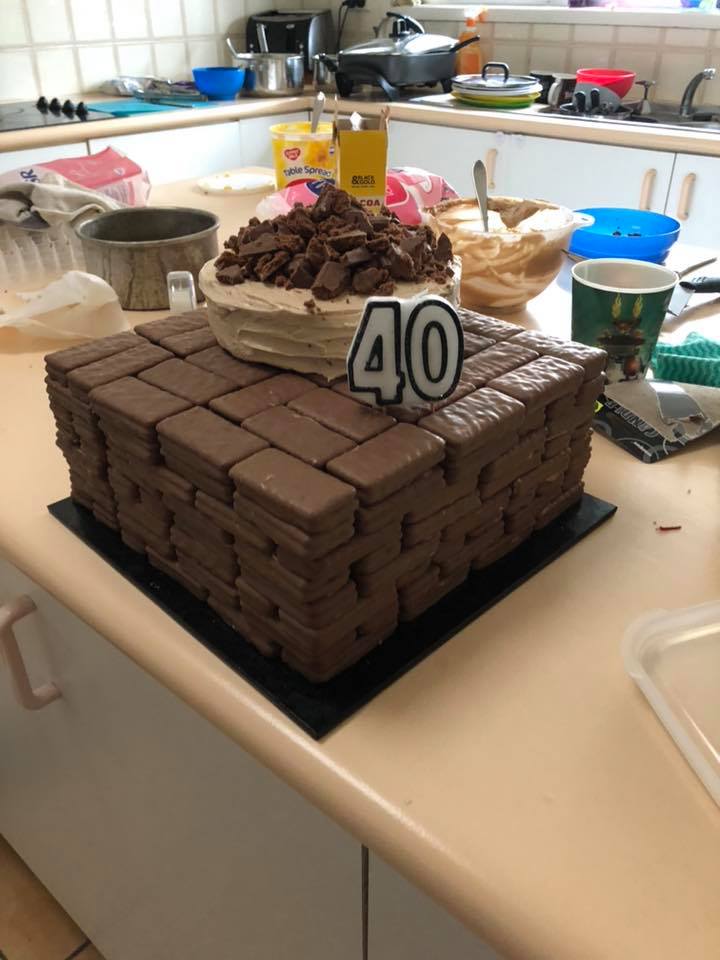 As one commenter said: "You had me at 270 Tim Tams"
Ugh. Same.
Missed Clairsy & Lisa? Catch up by clicking play below!